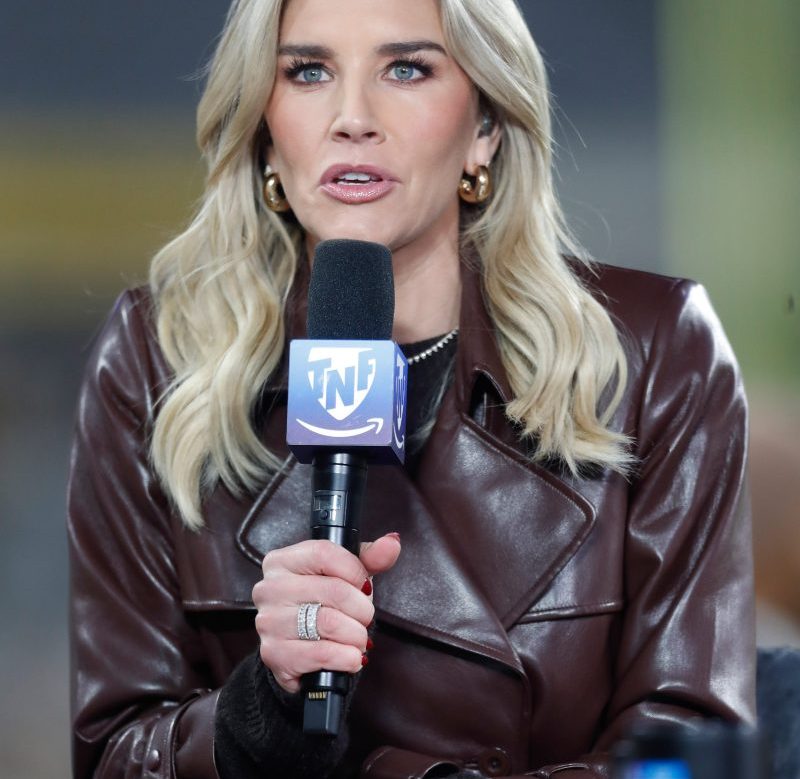 Charissa Thompson responds to backlash about NFL sideline reports
Amazon and Fox Studio host and former NFL sideline reporter Charissa Thompson responded to the backlash she received after admitting that she fabricated reports when she found herself in a bind.
Thompson made this admission earlier this week on the Pardon My Take podcast.
'I've said this before. I haven't been fired for saying it, but I'll say it again. I would make up the report sometimes, because A) the coach wouldn't come out at halftime, or it was too late and I didn't want to screw up the report,' Thompson said. 'So I was like, 'I'm just gonna make this up, because first of all, no coach is gonna get mad if I say, 'Hey, we need to stop hurting ourselves, we need to be better on third down, we need to stop turning the ball over and do a better job of getting off the field.' They're not gonna correct me on that. So I'm like, it's fine, I'll just make up the report.'
The backlash came swiftly from sideline reporters and media across the country, with former sideline reporter Michele Tafoya calling it a 'professional fraud,' NBC's Kathryn Tappen labeling it 'deplorable,' and ESPN's Molly McGrath saying, 'this is not normal or ethical.'
On Friday, Thompson took to social media in an attempt to explain her stance.
NFL STATS CENTRAL: The latest NFL scores, schedules, odds, stats and more.
'Ok, let's address the elephant in the room. I have a responsibility to myself and my employers to clarify what is being reported,' she wrote on Instagram.
Thompson goes on to say she 'chose the wrong to describe the situation' and says she 'never attributed anything I said to a player or coach,' in a direct contradiction from what she said on the podcast.
'I'm sorry. I have never lied about anything or been unethical during my time as a sports broadcaster,' Thompson said.
'I have nothing but respect for sideline reporters and the tireless work they put in behind the scenes and on the field. I am also appreciative and humbled to work alongside some of the best in the business and call them some of my best friends.'
This post appeared first on USA TODAY