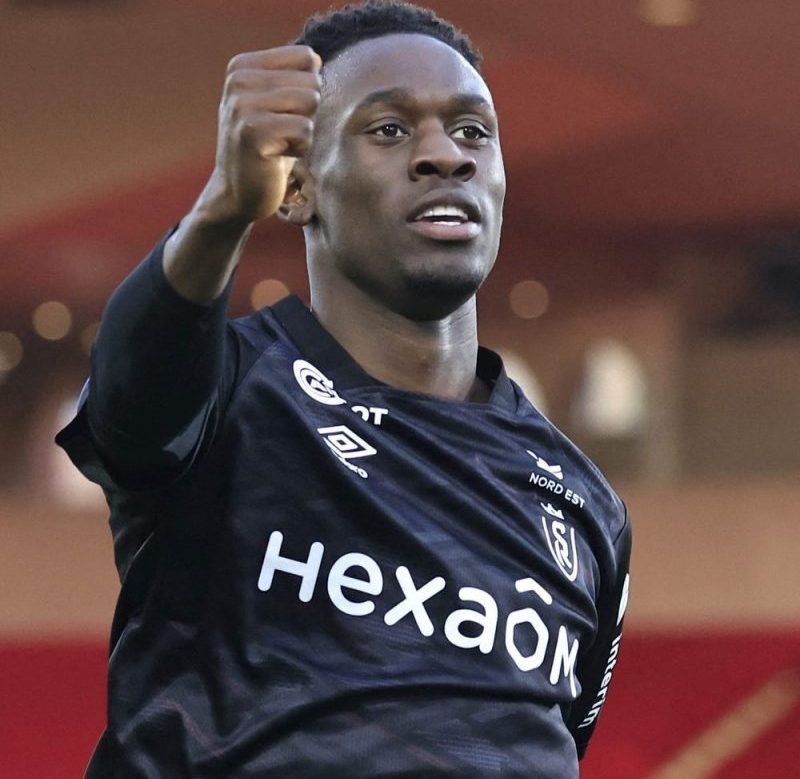 USMNT lures star striker away from England
The United States Men's National Team has scored a massive recruitment victory, as striker Folarin Balogun has opted to represent the U.S. moving forward.
Balogun has filed a one-time switch with FIFA, meaning he is permanently tied to the U.S. after most recently representing England at the youth level.
"The change of association of the player Folarin Jolaoluwa Balogun from England to the USA has been approved," a FIFA spokesperson said in a statement to Pro Soccer Wire.
Balogun, who was also eligible for Nigeria, was born in New York and moved to England at a young age.
The Arsenal forward has had a breakout campaign on loan with Reims, scoring 19 goals in Ligue 1 to put himself among the French top flight's top scorers.
Balogun announced his choice with a post on social media titled: 'Let's make history.'
Folarin Balogun: All the love from fans helped me pick the USMNT
In a U.S. Soccer statement, Balogun added: "My decision to represent the United States came together with my family. In the end it became a no-brainer, but for sure it's just something I wanted to do and it feels like I'm at home here.
"To represent the United States means a lot, more than people would know. I'm very proud and honored to have this opportunity, and I want to give everything I have to make our team successful."
Amid a heavy recruitment effort from U.S. Soccer, Balogun traveled to Orlando in March to visit the USMNT during the team's camp for two Nations League matches.
Interim USMNT coach Anthony Hudson said that the visit allowed him and his staff to present the 21-year-old with their vision for how he'd fit in with the team.
Though England U-21 coach Lee Carsley has emphasized his desire to see Balogun stay with the Three Lions, senior head coach Gareth Southgate cautioned in March that he wouldn't call Balogun up just to prevent him from committing to the USMNT.
In an interview with L'Equipe last fall, Balogun explained how he felt connected to England, the U.S. and Nigeria as he weighed up his international future.
'Above everything, I feel English, but I also have an American side, because I have family in New York and I love going there,' Balogun said. 'I have my grandmother and cousins in Lagos, even if I haven't been there since I was very young. My mother sometimes speaks to me in Yoruba and it is important to me.'
Balogun will likely make his USMNT debut this summer, as the team gets set for a CONCACAF Nations League semifinal against Mexico next month, as well as the Gold Cup.
This post appeared first on USA TODAY