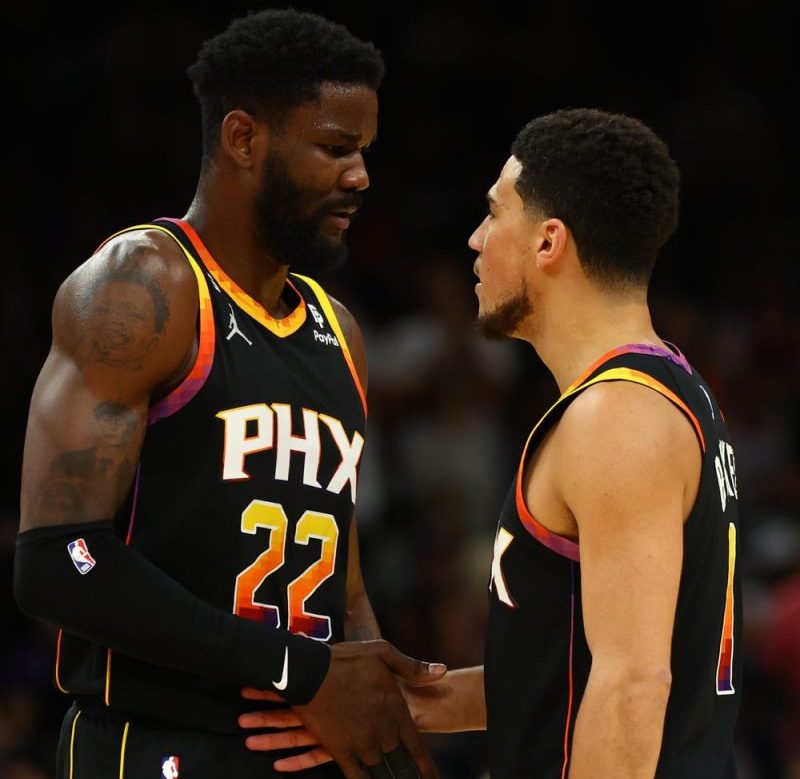 Suns need more from Ayton as series shifts back to Denver
PHOENIX ― Deandre Ayton grabbed three offensive rebounds on the Suns' first possession of the game as the Phoenix crowd roared its satisfaction.
Suns coach Monty Williams said it set the tone for Game 4 as Phoenix outlasted the Denver Nuggets, 129-124, in a wild west high-scoring shootout.
'I thought (Ayton's) first possession set the tone for the game,' Williams said postgame. 'Those three offensive rebounds got the crowd going, it got our guys going, and the and-1 he got down the stretch was huge. But all those things work together.'
NBA playoffs: Second-round scores, schedule, TV info, predictions
The Suns' center has endured a tough stretch. He was benched late in Game 3 for Jock Landale and has received criticism for getting vastly outplayed by Nuggets center Nikola Jokic in the Western Conference semifinal series.
Follow every game: Latest NBA Scores and Schedules
In Game 4, Ayton's final stat line wasn't anything to write home about. He finished with eight points, eight rebounds and two blocks, but his energy and effort were improved after a forgettable Game 3.
Ayton acknowledged following Game 4 that he wasn't himself in Game 3.
'Mainly just getting my head together. Game 3 I didn't have much mental stamina to where, I just wasn't focused. I know everybody seen me getting checked out late, I don't blame coach,' Ayton said. 'He's trying to win and that's the best thing to do right now.'
'I'm just trying to win. I always say and this is something I tell (Kevin Durant), throw that efficiency (expletive) out the window. I don't care about that. Just keep going. Keep attacking (and) keep being aggressive. If it's a product of getting open shots and knocking them down, that's what I'm supposed to do,' Booker said. 'I feel like I'm supposed to make a lot of the shots I take.'
The Nuggets were not able to stop Booker or contain Durant, who matched Booker with 36 points in Game 4. The two stars carried the Suns the past two games to even the series, especially without veteran point guard Chris Paul, who is out with a left groin strain. But as the back-and-forth series returns to Denver knotted up at 2-2, Booker and Durant are going to need Ayton to elevate his performance even more.  
Follow USA TODAY Sports' Tyler Dragon on Twitter @TheTylerDragon.
This post appeared first on USA TODAY