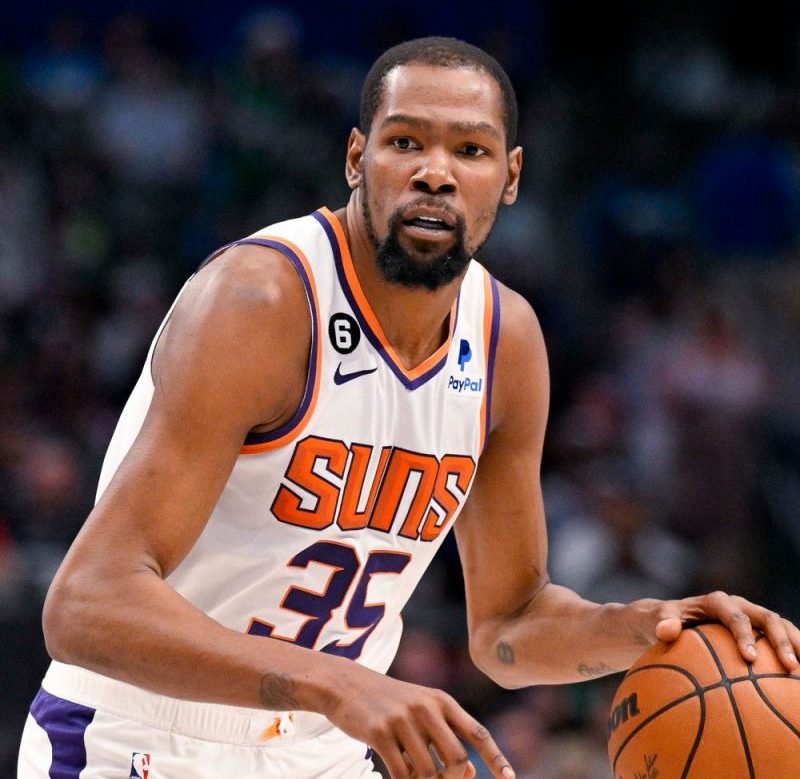 Kevin Durant to be playable character in popular video game
The Slim Reaper will now not only haunt opponents on NBA courts, but virtual battlefields as Kevin Durant will be available as an Operator skin in upcoming versions of 'Call of Duty.'
On Wednesday, the popular video game series announced via Twitter that the 13-time All-Star was 'drafted to Call of Duty for his rookie season' with two images of Durant as an animated character wearing black and yellow tactical gear. The character is meant to exhibit the same versatility Durant shows on the court and includes a "deadly from downtown" finishing move, among other features. In his arsenal is a scythe and two guns, the 'Reap This' AR rifle and the 'Easy Money' sniper, a play on Durant's Instagram handle, 'easymoneysniper.'
'Both blueprints are built for the all-around Operator, just like how KD built himself up to be deadly all over the hardwood,' the company said in a statement.
Durant, who announced a lifetime deal with Nike on Friday, will be available as part of a limited-time store bundle for the Season 3 Reloaded update, available May 10.
In 2021, he invested in Esports organization Andbox, which has a team in the Call of Duty League.
Follow every game: Latest NBA Scores and Schedules
Phoenix Suns teammate Devin Booker said he was 'jealous' of Durant being featured in the popular video game.
'I talk about it every day and (Durant) didn't even bring it up to me,' he told the Arizona Republic. 'I hit him up this morning like, 'Come on bro. You weren't even going to let me know. I need a code or something,' but that's exciting.'
Last month, Booker credited the first-person shooter game with helping him blow 'some steam off' after the Suns lost their first game of the NBA postseason.
Durant isn't the first athlete to be available as a skin in 'Call of Duty.' In November, the game included soccer stars Neymar Jr., Paul Pogba and Lionel Messi as playable characters.
This post appeared first on USA TODAY