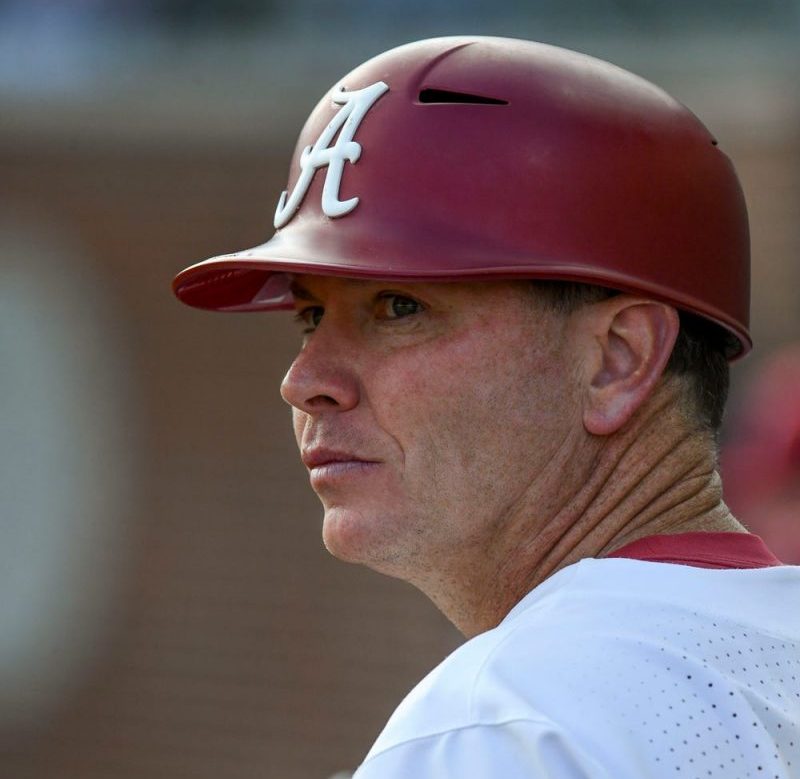 Fired Alabama baseball coach connected to suspicious betting activity
Former head coach Brad Bohannon is connected to the suspicious bets that led to Ohio suspending all legal betting on University of Alabama baseball this week, a person with knowledge of the investigation confirmed Thursday to The Tuscaloosa News, which is part of the USA TODAY Network.
The person requested anonymity because they where not authorized to speak publicly about the ongoing investigation. All indications are that no players are involved.
'Alabama director of athletics Greg Byrne announced he has initiated the termination process for head baseball coach Brad Bohannon for, among other things, violating the standards, duties, and responsibilities expected of University employees,' a university statement read. 'Bohannon has been relieved of all duties and Jason Jackson will serve as the interim head coach. There will be no further comment at this time pending an ongoing review."
ALABAMA BASEBALL: Who will replace Brad Bohannon? Here's some head coaching targets.
STAY UP-TO-DATE: Subscribe to our Sports newsletter now!
Suspicious activity was identified in the Alabama vs. LSU game on Friday, April 28, prompting the Ohio Casino Control Commission to suspend future betting on Alabama baseball games. Alabama lost the game 8-6.
Later Thursday, SEC commissioner Greg Sankey released a statement, saying that, 'Ensuring the integrity of athletic competition is our highest priority, and for that purpose the SEC monitors gambling activity through its relationship with US Integrity and has done so since 2018. There must be zero tolerance for activity that puts into question the integrity of competition.'
Earlier this season, one of his former players alleged mistreatment in a lawsuit that named Bohannon and two assistants.
Bohannon served six seasons as the Crimson Tide's head coach since being hired away from Auburn in 2018. He went 166-124 in his tenure, but only 48-91 in SEC play. Bohannon took Alabama to the 2021 NCAA Tournament, where the Crimson Tide was eliminated in regional play.
Alabama (30-15, 9-12 SEC) begins a three-game series at home Thursday night against Vanderbilt (33-11, 16-5). Pitching coach Jason Jackson will serve as interim coach.
On Monday, Matthew T. Schuler, the executive director of the commission, issued a directive banning 'the acceptance of any wagers on University of Alabama baseball effective immediately.' The commission received information from one of its certified independent integrity monitors about the wagers.
It's the first time the commission has suspended any wagers since betting became legal at the start of the year.
On Wednesday, New Jersey followed suit, and Kansas is a third state to suspend bets on Alabama baseball.
'The action was taken out of an abundance of caution,' a New Jersey attorney general's office spokesperson wrote to The Tuscaloosa News in an email.
Ohio defines suspicious sports gaming activity as 'unusual sports gaming activity that cannot be explained and is indicative of any of the following: match fixing, the manipulation of a sport, misuse of inside information, a potential breach of a sports governing body's internal rules or code of conduct pertaining to sports gaming, any other conduct that corrupts the outcome of a sport, and any other prohibited activity.'
This post appeared first on USA TODAY