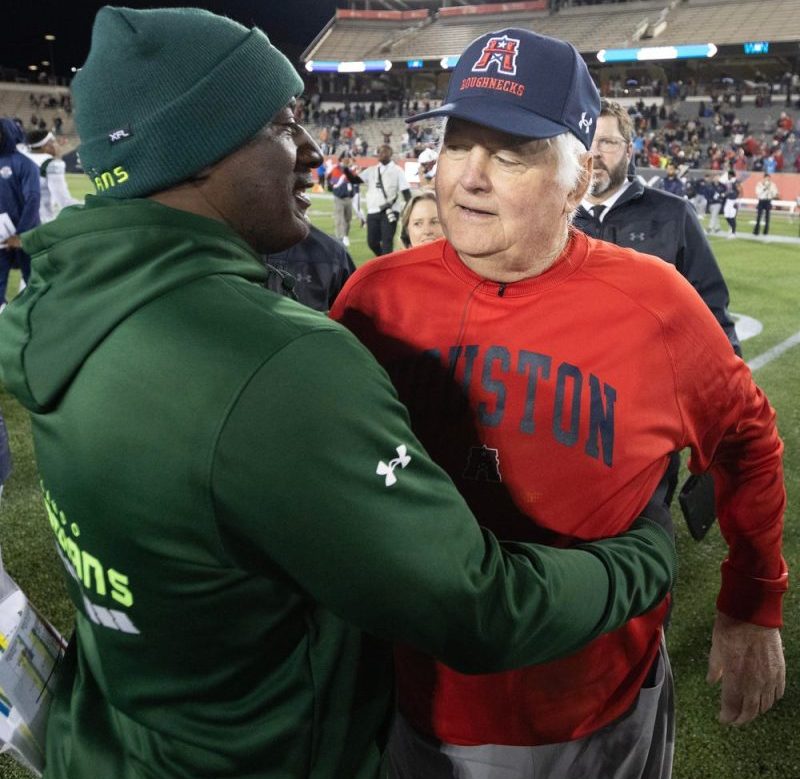 Report: XFL coach Wade Phillips cites age as reason he's not in NFL
The NFL has been scrutinized for an alarming lack of diversity in coaching hires. Former NFL coach Wade Phillips, who is white, believes he isn't coaching in the NFL for a different reason – age discrimination.
"I hate to say it but I think it's age. It's hard to beat my record as a coordinator so there's got to be another reason," Phillips, 75, said, per the New York Post. "But that's ok. I'm glad to be doing what I'm doing."
The former NFL head coach and long-time coordinator hasn't coached in the NFL in any capacity since the 2019 season despite helping the Los Angeles Rams get to Super Bowl 53 as the team's defensive coordinator.
Phillip has stops in Dallas, Buffalo and Denver as a head coach. He tallied an 82-64 record as an NFL head coach, but he's known most for his success as a defensive coordinator.
"My niche in the NFL was defensive coordinator," he said. "My record's pretty good as head coach. It was fun being a head coach. I didn't do terrible."
Phillip is now the head coach of the XFL's Houston Roughnecks. The 75-year-old has led the Roughnecks to a 2-0 start. His coaching career has come full circle in Houston. He played college football at Houston and began his coaching career as a graduate assistant at the university in 1969.
This post appeared first on USA TODAY