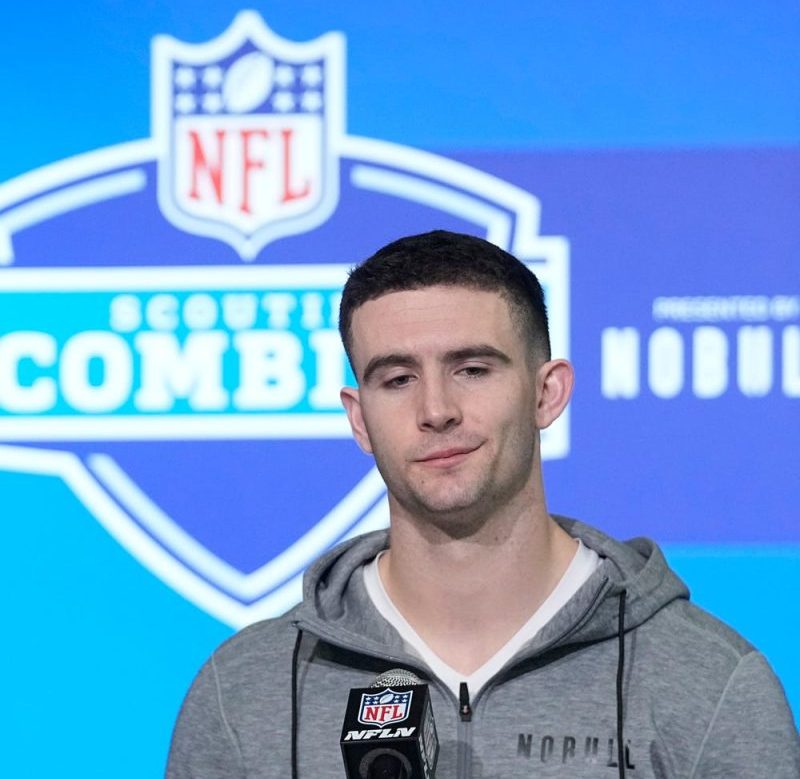 Stetson Bennett: Georgia doesn't have culture issue despite slew of arrests
Georgia's two-time national championship quarterback Stetson Bennett IV believes his college football program does not have a cultural problem. 
At least nine Georgia players have been arrested in the last 13-and-a-half months, according to the Athens Banner-Herald.
"No. Those were individual mistakes that those individuals are responsible for. Not a culture issue," Stetson said Friday at the NFL scouting combine in Indianapolis.
Bennett, himself, was arrested earlier this year on a charge of public intoxication in Dallas.
And he was asked about his situation during his time with the media.
"It was a mistake that everybody is aware of. I understand why that can't happen," Bennett said. "I've talked to coaches about it and talked to GMs."
More than anything, Bennett says, he disappointed his family.
"I've apologized to my family. That's who I felt worst about. I felt like I let them down," Bennett said.
"Even without all this, I've got an obligation. I'm the fourth. Can't do that if your last name is Bennett, and I know better than that."
A major storyline to come out of the combine this week has centered around Georgia defensive lineman Jalen Carter, who was issued an arrest warrant for misdemeanor charges of racing and reckless driving, stemming from a fatal crash that killed recruiting staffer Chandler LeCroy and offensive lineman Devin Willock on Jan. 15.
Carter left the combine on Wednesday, turned himself into jail and immediately posted bail late Wednesday night. By Thursday morning, Carter was back in Indianapolis to participate in interviews with NFL teams.
This post appeared first on USA TODAY