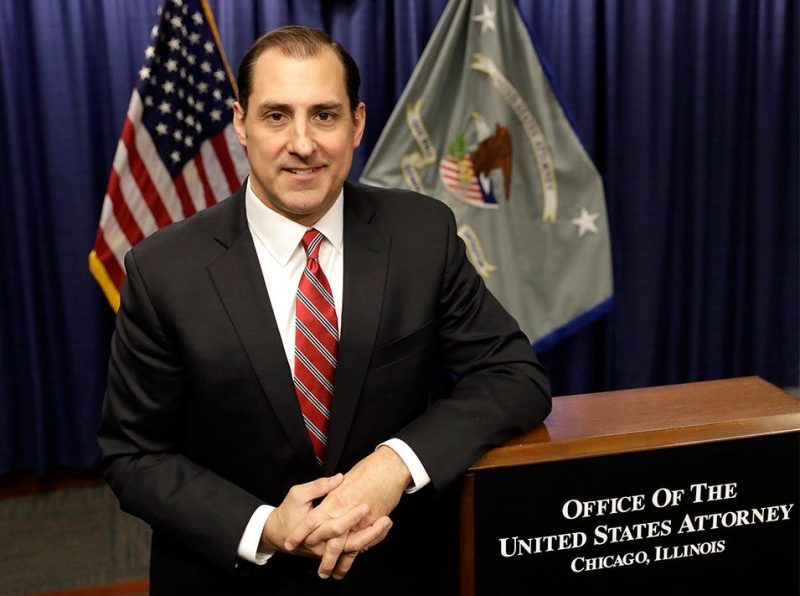 Biden once planned to fire US Attorney who is tapped to investigate classified documents
U.S. Attorney for the Northern District of Illinois John Lausch will be leading the investigation of classified documents found at the University of Pennsylvania's Penn Biden Center, nearly two years after President Biden nearly fired him.
Lausch has been in office since 2017 when he was appointed by then-President Donald Trump. When Biden took office in early 2021, it was reported that the president had plans to fire him, even though the Senate had confirmed him unanimously. The news of the planned termination drew criticism from both parties, as both Democratic Illinois Senators Dick Durbin and Tammy Duckworth expressed their dismay.
'While we agree with the Biden Administration's criminal justice agenda, we are disappointed with the decision to terminate U.S. Attorney Lausch without consulting us,' the two senators from Lausch's home state said in a joint statement. 'In 2017, our non-partisan screening committee gave its support for Mr. Lausch to serve in this position, and the Senate confirmed him unanimously.'
Durbin and Duckworth added that there was precedent for individuals in Lausch's position to stay in office after a new administration took over 'to conclude sensitive investigations.' They urged Biden to at least let Lausch stay on until a replacement was confirmed.
Illinois Republican Reps. Darin LaHood, Mary Miller, and Rodney Davis issued a similar statement at the time, noting that Lausch had been in the middle of 'pursuing a historic and major public corruption investigation involving a years-long bribery scheme that has implicated former House Speaker Michael Madigan and others.'
Ultimately, Lausch was spared and allowed to stay on in his role.
Fox News reached out to the White House for comment on Lausch's new appointment and the circumstances surrounding the reported planned termination and his remaining in office. They did not immediately respond.
Now, Lausch will lead the investigation of the documents at the Penn Biden Center — some of which were marked classified – that were dated from Biden's time as vice president. Lawyers for the president said they immediately notified the National Archives about the documents once they had been discovered, and returned them to the National Archives in November.
'Since that discovery, the President's personal attorneys have cooperated with the Archives and the Department of Justice in the process to ensure that any Obama-Biden Administration records are appropriately in the possession of the Archives,' Richard Sauber, special counsel to the White House, said in a statement. 
This post appeared first on FOX NEWS