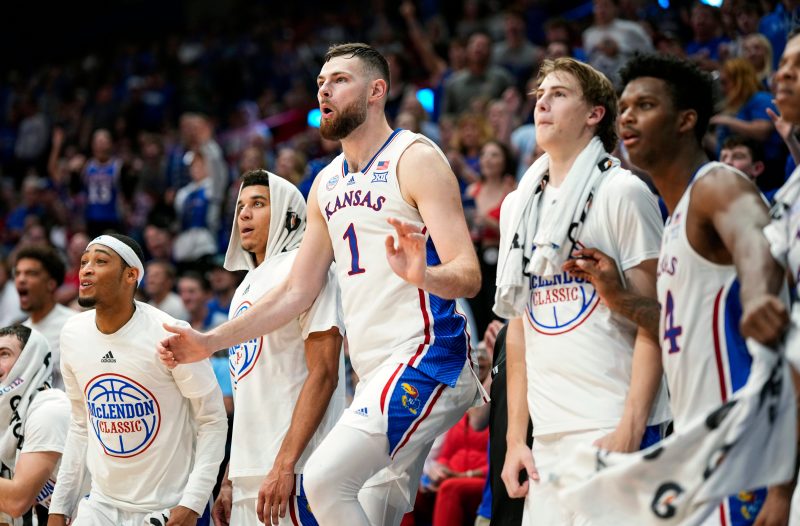 Kansas still No. 1, Gonzaga enters top 10 of men's basketball poll
There was minimal shakeup near the top of the USA TODAY Sports men's basketball coaches poll. That will likely not be the case in the next poll with all the holiday tournaments on the horizon, including a particularly star-studded one in Hawaii.
The first nine teams hold steady, with No. 10 Gonzaga nudging ahead of Miami (Fla.) by a single poll point creating the only change in the top 10. Kansas remains No. 1, picking up 25 of 32 first-place votes this week. Purdue remains No. 2 with five firsts, with the other two No. 1 nods going to No. 3 Arizona. Connecticut and Marquette continue to round out the top five.
The loaded field in the Maui Invitational, featuring half of the top 10, will reshuffle things. The Jayhawks and Boilermakers are there along with Marquette, No. 8 Tennessee and Gonzaga. No. 24 UCLA is also in Honolulu and is also capable of making – waves.
Florida Atlantic tumbles 10 spots to No. 20 after a loss to Bryant but stays in the poll. No. 21 Colorado joins the rankings along with No. 23 Memphis and No. 25 Mississippi State.
That trio of newcomers creates four dropouts thanks to last week's tie for 25th between UCLA and Virginia. They are Arkansas, Southern California, Villanova and Saint Mary's.
This post appeared first on USA TODAY