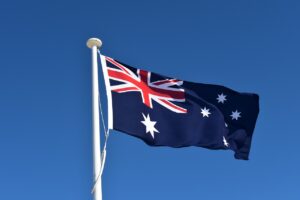 Australia hikes minimum wage as living costs surge
SYDNEY – Australia will raise the minimum wage by 5.75% from July 1 as families grapple with soaring living costs, a decision that businesses and some economists say risks further stoking inflation and interest rates.
The independent Fair Work Commission (FWC) on Friday decided on a 5.75% pay rise for workers on awards with wages linked to movement in the minimum wage. It also made a technical reclassification for the national minimum wage, which the union says will take the increase to 8.6% for the lowest-paid employees, about 0.7% of the workforce.
In total, the determination from the FWC would affect wages for more than 2 million workers.
Su-Lin Ong, chief economist at RBC Capital Markets, said the hike could push wage growth above the 4% peak forecast by the Reserve Bank of Australia and require higher interest rates to combat inflation.
"Following several recent developments, including the outcome of today's minimum wage decision, we are adding a 25bp hike to our RBA profile in June and another 25bp in July."
Aggregate wage growth – which accelerated to a decade-high of 3.7% last quarter – has so far lagged forecasts, with RBA Governor Philip Lowe warning of upside risks to wages from weak productivity growth.
Taylor Nugent, an economist at National Australia Bank, also said the decision skews the risks further in the direction of a higher peak for Australian interest rates.
Futures have already moved to wager the current cash rate of 3.85% is certain to reach 4.1% by August, with the risk of another hike. They also see a 33% chance the RBA could surprise with a quarter-point hike as soon as next week, after a hot inflation report for April.
COST OF LIVING CRISIS
FWC President Adam Hatcher said the commission was confident that the decision would not cause or contribute to any price-wage spiral.
"We are confident that the increase we have determined will make only a modest contribution to total wages growth in 2023-24," said Hatcher, adding that the move would benefit part-time and predominately female workers.
Andrew McKellar, chief executive of the Australian Chamber of Commerce and Industry, wasn't so sanguine, saying it would add an estimated A$12.6 billion in costs for businesses already grappling with supply chain issues and high energy prices.
The Australian Council of Trade Unions welcomed the decision.
"People are skipping meals, avoiding the doctor and dreading their next bill. Rents have skyrocketed along with prices of essentials such as bread, milk, petrol and electricity," said Secretary Sally McManus.
"Today's increase means these workers can keep their heads above water and not have to cut back even further." – Reuters