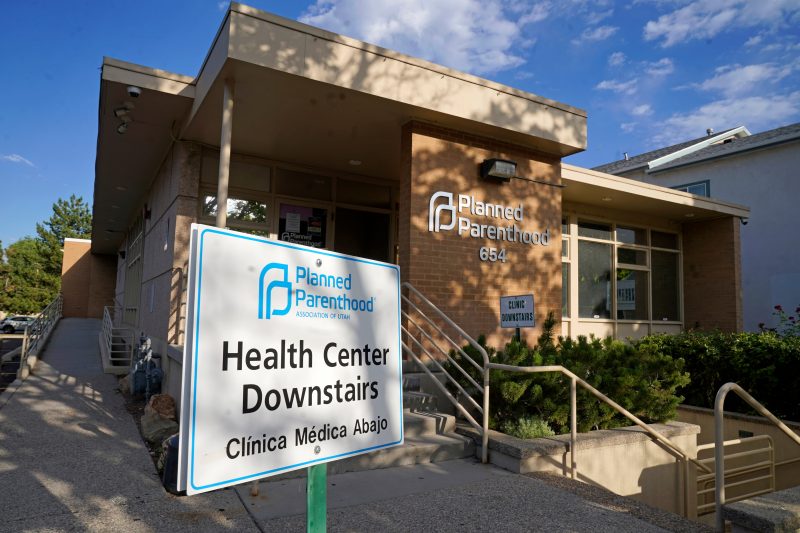 Pro-lifers rejoice as Planned Parenthood announces national staffing cuts
FIRST ON FOX: Pro-lifers rejoiced as Planned Parenthood announced it would be cutting up to 15 percent of its national office staff to fund non-abortion care in pro-life states.
On Tuesday, Planned Parenthood said they would be laying off between 10% to 15% of their over 700 employees in June, with the layoffs affecting possibly 100 employees.
The funding from the firings will be used to fund non-abortion services in pro-life states with abortion bans, such as sexually transmitted disease testing, cancer screenings, contraception and gender surgery.
Pro-lifers rejoiced at the Planned Parenthood staffing cuts after the abortion advocacy organization announced its upcoming layoffs.
Susan B. Anthony (SBA) Pro-Life America president Marjorie Dannenfelser told Fox News Digital it's 'no coincidence that while popular pro-life protections, that save lives, gain momentum in states like North Carolina, South Carolina and Nebraska we are seeing cutbacks and layoffs impacting Planned Parenthood.'
'The nation's largest abortion business is forced to downsize to protect their bottom line,' Danenfelser said. 'Meanwhile, compassionate pro-life measures, that match the will of the people, advance in states across the country.'
'Those measures include millions of dollars in compassionate care for mother and child in need of financial and physical resources,' she added.
March for Life Education and Defense Fund president Jeanne Mancini told Fox News Digital 'March for Life is heartened to see strong pro-life momentum building across the country as states continue to re-affirm the humanity and dignity of the unborn child, and enact commonsense protections for innocent human life.'
'Abortion giant Planned Parenthood's recent move to cut staff from their national office and reallocate funds to its state affiliates is indicative of the changing culture in which more and more Americans have awakened to see the beauty of unborn life, the horrors of abortion, and the need to stand up in states around the country to protect our nation's most vulnerable,' she continued.
Planned Parenthood's planned June layoffs and shift in funding to non-abortion services shows the abortion organization is having to shift gears since the Dobbs Supreme Court decision last year overturned Roe v. Wade.
The pro-life movement has been gaining momentum in the wake of the historic Dobbs decision.
Earlier this month, hundreds of pro-life Mainers flocked to the state legislature for a 20-hour marathon hearing to testify against a new abortion bill removing most limitations on abortion.
Other state legislatures across America have taken up pro-life legislation, with the South Carolina House passing a fetal heartbeat bill on Tuesday that would change the state's current 20-week abortion law.
South Carolina's heartbeat bill needs to pass the Senate before it's sent to the governor's desk.
The GOP-controlled North Carolina state legislature on Tuesday overrode Democrat Governor Roy Cooper's Mother's Day weekend veto of a 12-week abortion ban, putting the bill into law.
Additionally, Nebraska Governor Jim Pillen, a Republican, signed into law a state abortion ban at 12 weeks as well as a restriction on sex change surgeries for people under 19 years old.
Each of the state legislatures' pro-life bills have exceptions for rape, incest, and danger to the life of the mother.
This post appeared first on FOX NEWS