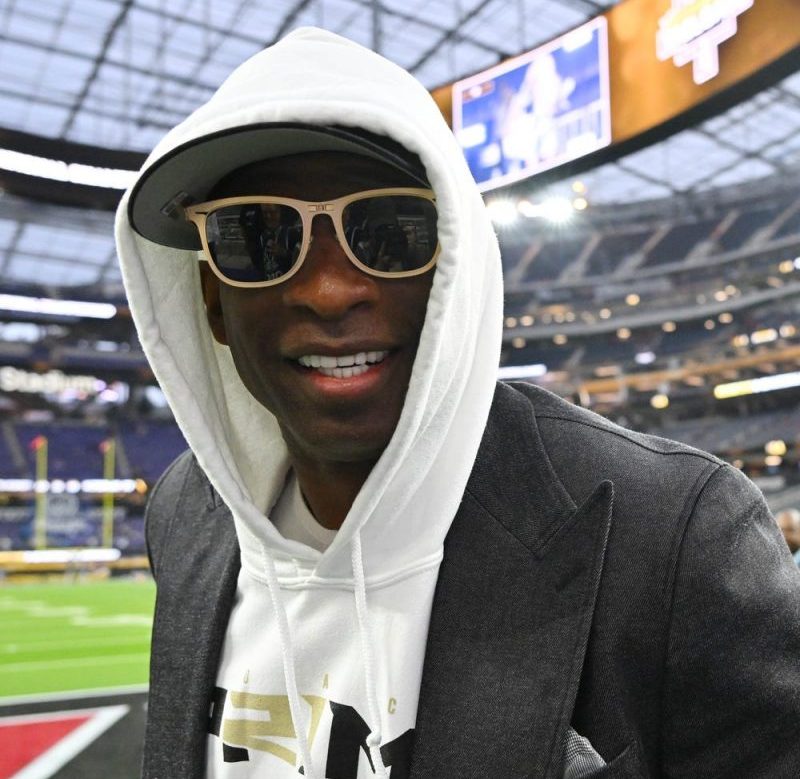 Deion Sanders makes another big recruiting splash at Colorado
Deion Sanders just did it again – bringing in another top transfer to Colorado for 2023 and another four-star recruit for 2024.
Both were announced by the players Tuesday as Sanders, Colorado's new football coach, continues to build his roster back up after tearing it all down to an unprecedented degree since early December.
"Definitely a big day," four-star recruit Aaron Butler told USA TODAY Sports Tuesday after committing to Colorado for 2024.
Butler, a high school star out of Calabasas, California, chose Colorado over Alabama, Georgia and Southern California. But he was just one piece of the recruiting puzzle on Tuesday — yet another big day in a wild offseason for the Buffaloes under Coach Prime.
University of Houston running back Alton McCaskill also announced Tuesday that he is transferring to Colorado for the 2023 season after sitting out the 2022 season with a knee injury. He rushed for 961 yards and 16 touchdowns in 2021, helping him become the rookie of the year in the American Athletic Conference.
Where do these recruits fit in?
Butler told USA TODAY Sports he expects to play receiver at Colorado. He was ranked as the No. 5 athlete recruit in the nation for 2024 by 247 Sports.
"A big decision was also knowing that I have the opportunity to go well over 1,000 yards," Butler said.
He announced his decision on Instagram, prompting Sanders to react with glee while his son, Bucky, filmed his father's reaction for a video on YouTube. Sanders just didn't want to publicly mention Butler's name because of NCAA recruiting rules that forbid it until a recruit is signed.
"I can't talk, because it's a violation," Sanders said. "I can't talk, but I can jump and clap, right, Bucky? I can shout, right?"
"This is a good day today," Bucky replied.
McCaskill visited Boulder recently and will join a running back corps at Colorado that includes Kentucky transfer Kavosiey Smoke and freshman Dylan Edwards, a four-star recruit who previously committed to Notre Dame before changing his mind to Colorado.
He also adds to a transfer recruiting class that ranks No. 1 nationally, primarily because of its size with more than 40 players, according to 247 Sports. That recruiting website shows no other major college football team with more than 28 four-year college transfer recruits for 2023.
Five alone are coming to Colorado from Florida State, Sanders' alma mater.
Why so many transfers?
They are replacing all the players that were forced out or left voluntarily since Sanders' arrival, including nearly 40 who left since the start of the spring practice season in March.
Sanders was transparent about his intention to overhaul the Buffs' roster since his first team meeting at Colorado, when he told his inherited players he was going to try to run them off after they finished 1-11 in 2022. His plan worked. Out of a roster of 85 scholarship players, only about 13 remain from last year's team.
He since has filled most of those vacancies but still has at least a handful of spots open. The newcomers are led by Sanders' son Shedeur at quarterback, along with cornerback Travis Hunter, the No. 1 high school recruit in the nation for 2022.
"You need dogs to battle with dogs," said Butler, who visited Boulder for CU's sold-out spring game last month. "I know we got dogs."
Follow reporter Brent Schrotenboer @Schrotenboer. Email: bschrotenb@usatoday.com
This post appeared first on USA TODAY