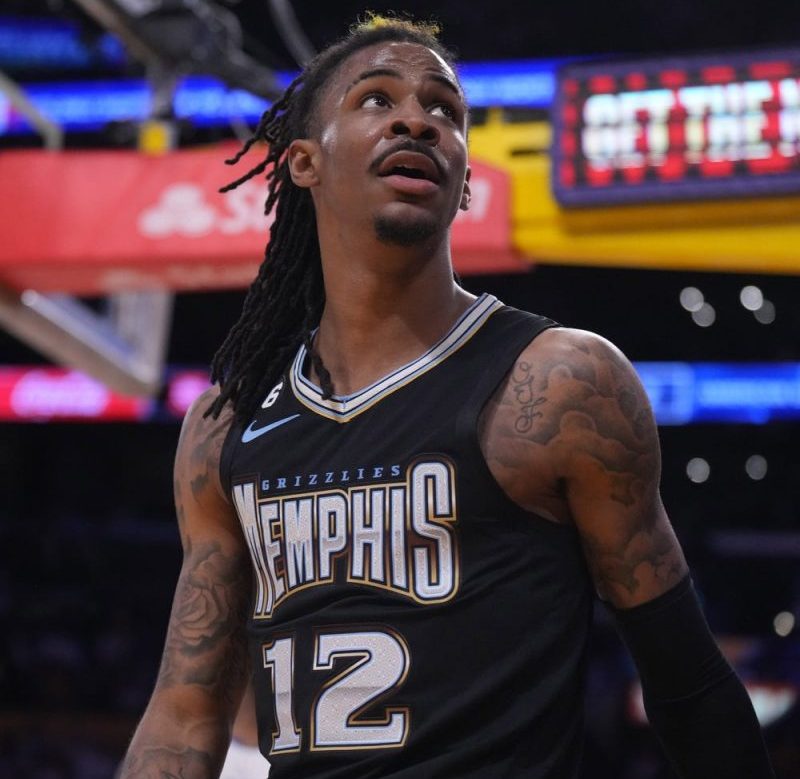 Adam Silver 'shocked' by Ja gun video; Morant takes 'full responsibility'
"I know I've disappointed a lot of people who have supported me. This is a journey and I recognize there is more work to do,' Morant said in a statement released to USA TODAY Sports on Tuesday. 'My words may not mean much right now, but I take full accountability for my actions. I'm committed to continuing to work on myself."
The 23-year-old was suspended from all team activities on Sunday after he flashed what appeared to be a pistol on Instagram Live, just two months after he served an eight-game suspension for a similar incident.
Over the weekend, an Instagram Live from the account @_dtap2 circulated online showing Morant in the front passenger seat of a car rapping along to music with others. At one point, the camera panned to Morant, who appeared to be holding a handgun in his left hand, pointed upward, near his head. The camera quickly panned away, but screenshots of the moment clearly show an object that resembles a handgun.
Morant is expected to face a significant suspension from the league for the 2023-24 NBA season.
Follow every game: Latest NBA Scores and Schedules
OPINION: Forget basketball. Ja Morant's focus needs to be on his life, not his fame.
Earlier Tuesday, NBA commissioner Adam Silver said he was 'shocked' to see Morant's latest video because he believed Morant was taking the matter 'incredibly serious' following the conversation they had months ago.
'We talked directly about the consequences first,' Sliver said ahead of the NBA Draft Lottery in Chicago. 'We were very focused on the misconduct that was in front of us at the time. Frankly, most of our conversation was about how incredibly serious the first incident was of waving a firearm on social media.'
In March, Silver sat down with Morant after he brandished a gun at a Denver-area nightclub on Instagram Live following Memphis' road loss to the Nuggets on March 3. Morant elected to step away from the court 'to get help' and enrolled himself into a counseling facility in Florida before an eight-game suspension was handed down by the league for 'irresponsible, reckless and potentially very dangerous' conduct.
'Again, the consequences there – an eight-game suspension – was pretty serious and something that he, at least to me, seemed to take incredibly seriously in that time,' Silver said. 'And we spoke for a long time about not just the consequences that could have on his career, but the safety issues around it – (Morant) could've injured, maimed, killed himself, someone else with an act like that.'
Silver didn't discuss a possible punishment for Morant, but he said the league is in 'the process of investigating' the video: 'We'll figure out exactly what happened to the best we can. The video is a bit grainy and all that, but I'm assuming the worst.'
'He has an incredibly huge following, and (we discussed) my concern – and I thought he shared with me – that millions, if not tens of millions, of kids globally would have seen him do something that was celebrating in a way that act of using a firearm in that fashion,' Silver added.
This post appeared first on USA TODAY