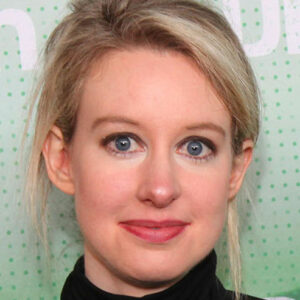 Theranos founder loses bid to stay out of jail
THERANOS founder Elizabeth Holmes and former CEO Ramesh "Sunny" Balwani were on Tuesday ordered to pay $452 million to victims of the blood-testing startup's fraud, and an appeals court also denied Ms. Holmes' request to remain out of prison while challenging her conviction.
Ms. Holmes, who rose to fame after claiming Theranos' small machines could run an array of diagnostic tests with just a few drops of blood, was convicted last year of misrepresenting the startup's technology and finances. She was sentenced to 11 years and three months in prison.
Under the restitution order made by Judge Edward Davila in San Jose, California, who also oversaw Ms. Holmes' trial and sentencing, both Ms. Holmes and Mr. Balwani are equally responsible for the full amount.
Mr. Davila rejected their argument that intervening events contributed to Theranos investors' losses.
"The victims' losses occurred at the moment they exchanged their money for Theranos shares," the judge said.
Ms. Holmes had asked the 9th US Circuit Court of Appeals to pause her sentence on April 25, two days before she was to report to prison.
The court rejected her argument that the appeal is likely to result in a new trial, the threshold for her to remain free on bail. The denial of bail on Tuesday means Mr. Davila will now set a new date for her to go to prison.
During the trial, Ms. Holmes testified in her own defense, saying she believed her statements were accurate at the time. On appeal, Ms. Holmes is challenging several of the judge's rulings, including his allowance of evidence about Theranos' test accuracy that postdated her statements to investors.
Mr. Balwani was convicted of defrauding Theranos investors and patients at a separate trial and sentenced to 12 years and 11 months in prison. He began serving the sentence on April 20, after Mr. Davila and the 9th Circuit rejected his requests to remain free on bail during his appeal.
Forbes dubbed Ms. Holmes the world's youngest female self-made billionaire in 2014, when she was 30 and her stake in Theranos was worth $4.5 billion. Theranos, once valued at $9 billion, collapsed after a series of Wall Street Journal articles in 2015 questioned its technology. — Reuters