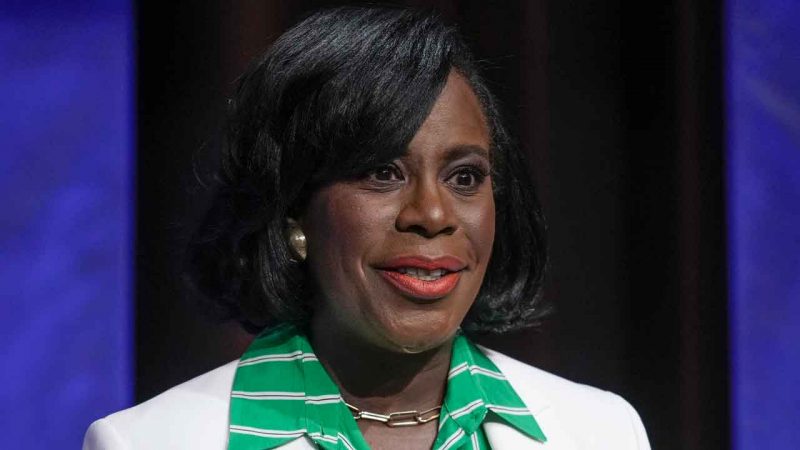 Democrat Cherelle Parker wins Philadelphia's mayoral primary
Cherelle Parker, a Democrat with a long political history in Pennsylvania, won Philadelphia's mayoral primary on Tuesday, likely setting her up as the city's 100th mayor and the first woman to serve in the role.
Parker, 50, who served for 10 years as a state representative for northwest Philadelphia before her election to the city council in 2015, asserted herself as a leader whose government experience would allow her to address gaping problems with public safety and quality of life in the nation's sixth-largest city. She will go up against Republican David Oh in the Nov. 7 general election.
The win was a disappointment to progressives who rallied around Helen Gym, who was backed by Vermont U.S. Sen. Bernie Sanders and New York U.S. Rep. Alexandria Ocasio-Cortez.
Parker emerged from a crowded field of five front-runner Democratic candidates vying to replace Democrat Jim Kenney, who is term-limited. She beat out other former city council members who resigned from their seats to throw their hats in the ring; a state representative; a former city controller and a political outsider businessman.
The Philadelphia race serves as the latest barometer of how residents of some of the nation's largest cities hope to emerge from the pandemic, which heightened concerns about crime, poverty and inequality. The results have sometimes been tumultuous in other parts of the country, leading to the defeat of the incumbent mayor of Chicago in February and the ouster of San Francisco's district attorney last year.
Parker pledged to 'stop the sense of lawlessness that is plaguing our city' by putting hundreds more officers on the street to engage in community policing. Parker pushed for officers to use every legal tool, including stopping someone when they have 'just cause and reasonable suspicion.'
She received support from members of the Philadelphia delegation in the House, as well as members of Congress. She was also backed by labor unions and a number of wards in the city, and Kenney said he had cast his ballot for her.
In another race Tuesday, Voters in Allegheny County, which encompasses the state's second largest city of Pittsburgh, picked sitting state lawmaker Sara Innamorato as their Democratic nominee to face the lone Republican contender, Joseph Rockey, in the November general election. Unlike in the Philadelphia mayor's race, the primary winner will not necessarily be the person most likely to fill the county executive's seat.
'Allegheny County, I'm going to make one promise to you: I will build a team of leaders who will usher in the future of this region and build a more equitable and just county,' she said at a campaign event Tuesday, asking supporters to enjoy the victory and recharge. 'We better get ready, because we have a lot of work to do.'
Our Revolution, a movement born during Sanders' 2016 presidential race and now one of the largest progressive organizations in the country, had endorsed Innamorato — a win for the movement, even with its loss in the mayoral primary.
<!–>
This post appeared first on FOX NEWS
–>