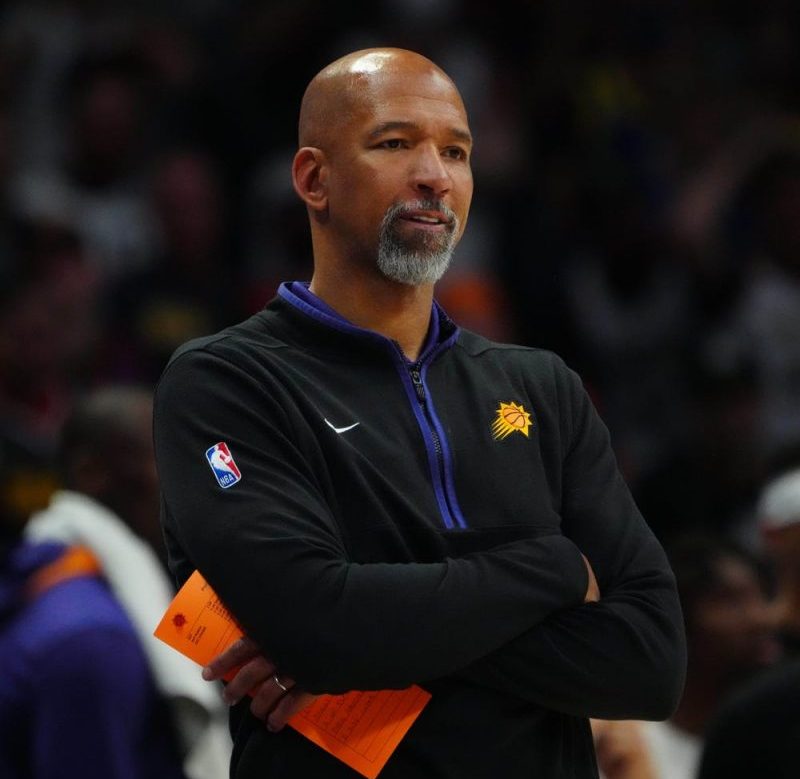 Suns fire head coach in wake of playoff flameout
The Phoenix Suns made a bold midseason move when they pulled off a massive trade for 13-time All-Star Kevin Durant. Now, in the wake of a disappointing playoff flameout, the Suns are making a big change.
Phoenix dismissed head coach Monty Williams on Saturday, according to a person with direct knowledge of the situation who spoke on the condition of anonymity because they were not authorized to speak publicly. Williams' four-year tenure ends two days after the Suns were eliminated on their home floor in a largely non-competitive 125-100 home loss to the No. 1 seed Denver Nuggets.
Despite Williams' relative success with the Suns — he posted a 194-115 record and Phoenix ended a 10-season playoff drought in 2021, which culminated in an NBA Finals appearance — it marked the second consecutive year that the Suns' season ended in embarrassing fashion at home in the second round. The Suns posted the best record in the NBA in 2021-22 (64-18) but trailed Dallas by 30 in a 123-90 Game 7 defeat. In Game 6 against Denver, the Suns also fell behind by 30 at halftime.
'We are filled with gratitude for everything Monty has contributed to the Suns and to the Valley community,' Suns president of basketball operations/general manager James Jones said in a statement late Saturday night confirming the news.
'While it was difficult for me to make this decision, I look forward to continuing the work to build a championship team,' Jones added.
Follow every game: Latest NBA Scores and Schedules
The two teams from the 2021 Finals, Phoenix and Milwaukee (Mike Budenholzer's Bucks defeated Williams' Suns four games to two), fired their coaches after falling short of expectations in the 2023 playoffs. The Bucks fired Budenholzer after top-seeded Milwaukee lost to eighth-seeded Miami in the first round.
Nick Nurse, who won a title with Toronto in 2019, was also fired after the Raptors' season ended this year.
Williams interviewed for the Bucks coaching job in 2018, and it won't be a surprise if Milwaukee talks to him again. The Suns and Bucks openings are premier jobs with both teams expected to contend for a title next season. Milwaukee returns Giannis Antetokounmpo, and the Suns bring back Devin Booker and Durant, who only appeared in eight regular season games for the Suns due to injury.
Durant was acquired in February in a massive trade that saw Phoenix send Mikal Bridges, Cam Johnson, Jae Crowder and four first-round picks to Brooklyn (as well as a potential pick swap in 2028). News of the deal emerged just hours after Mat Ishbia was formally introduced as the new owner of the Suns. Ishbia, who played college basketball at Michigan State, acquired controlling interest in the Suns and WNBA's Phoenix Mercury after reaching a deal with disgraced former owner Robert Sarver. Acquiring Durant was the first big move on his watch. Williams' firing is the second.
This post appeared first on USA TODAY