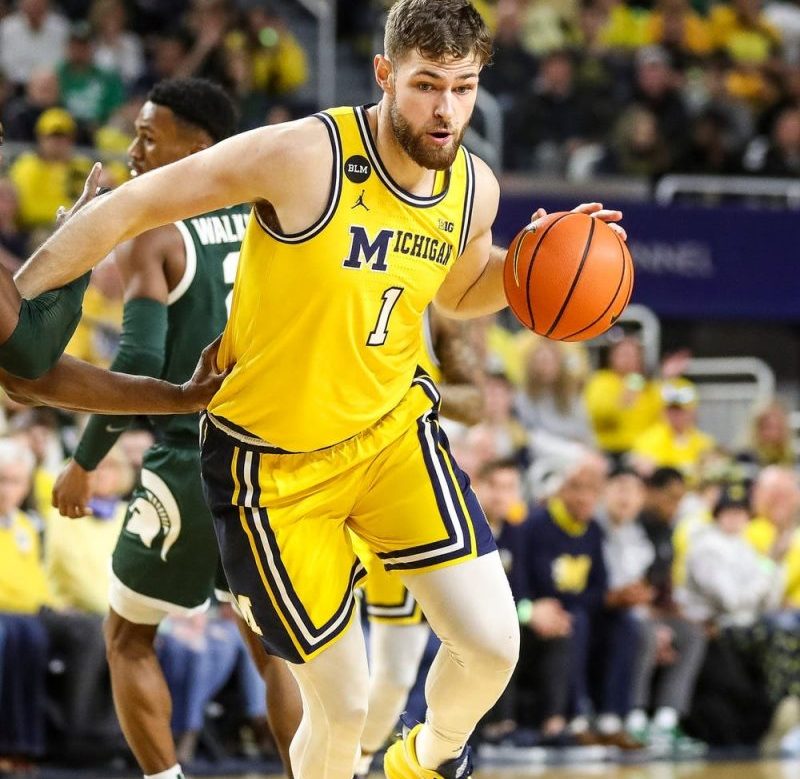 Why did star center transfer? 'I got less than six figures at Michigan'
Former Michigan star Hunter Dickinson had a simple explanation for why he left the Wolverines and decided to transfer to Kansas for his final season of college basketball eligibility.
'I did have a legacy there and I basically gave that up to try to be selfish and do what's best for me and my career, not what's best for anybody else's career,' the 7-foot-1 center said on Barstool's Roundball Podcast.
First of all, the Jayhawks — who were a No. 1 seed in last year's NCAA Tournament — are expected to be one of the nation's top teams this season. In addition, there's a greater potential for him to strike lucrative deals for his name, image and likeness.
'The people hating on me would leave their job right now for a $10,000 increase,' Dickinson said. 'I got, at Michigan, less than six figures. I got less than six figures at Michigan for the year.'
Despite Dickinson averaging 18.5 points and nine rebounds and being named to the All-Big Ten first team, the Wolverines went just 18-16 last season and did not receive an NCAA Tournament bid.
'I won't say anything bad about that program because I still do love Michigan, I do love the program and everything,' he said. 'That's why it was so hard to leave. I really didn't want to leave, I didn't, but I just felt like, man, it was the best decision for me. It took a lot of courage, I don't think people realize how much courage it took for a guy who was there for three years, an All-American for the team.'
This post appeared first on USA TODAY