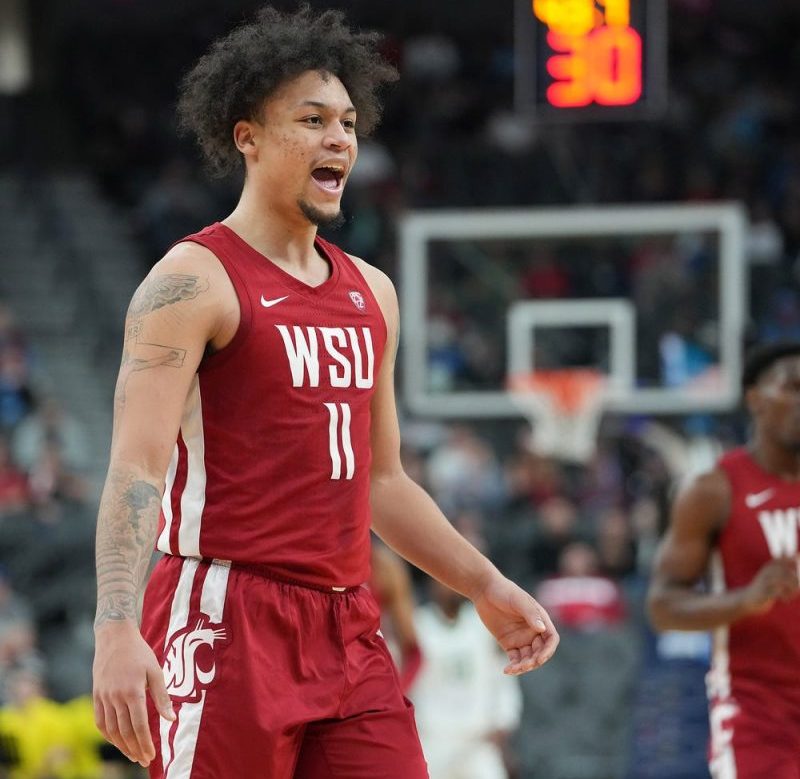 Son of Basketball Hall of Famer joining Bronny James at Southern California
Another child of a famous NBA player is joining the Men of Troy.
Former Washington State forward DJ Rodman, son of Naismith Memorial Basketball Hall of Famer Dennis Rodman, announced on Instagram Tuesday he is transferring to the University of Southern California. A graduate transfer, Rodman spent the past four seasons with the Cougars.
'All these ups and downs, lefts and rights led me to Fight On,' Rodman said in his announcement.
Rodman's announcement comes three days after Bronny James announced his commitment to the Trojans, as the oldest son of LeBron James will play close to home and his dad's team, the Los Angeles Lakers.
What to know about DJ Rodman
The son of Michelle and Dennis, Rodman attended JSerra Catholic High School in Southern California for his junior and senior years before committing to Washington State. In four seasons with the Cougars, he averaged 5.5 points and 4 rebounds per game.
He's coming off his best season in Pullman, as he averaged a career-high 9.6 points and 5.8 rebounds per game in 31 games during the 2022-23 season. He had a season-high 23 points in the Cougars NIT opening round loss to Eastern Washington.
Rodman also got to spend time as an analyst for Pac-12 Network during the men's conference tournament.
USC recruiting class
USC has gained a huge boost in its recruiting class with commitments of James and Rodman. In addition of the two recruits in the past week, the Trojans have commitments from guard Isaiah Collier (No. 2 overall via 247 Sports) and center Arrinten Page (No. 51 overall via 247 sports).
Per 247 sports, USC has the 12th best recruiting class in the country, and second in the Pac-12 behind Oregon. Leading scorer Boogie Ellis will also be returning to Los Angeles to a team that was a 10 seed in the NCAA tournament.
This post appeared first on USA TODAY