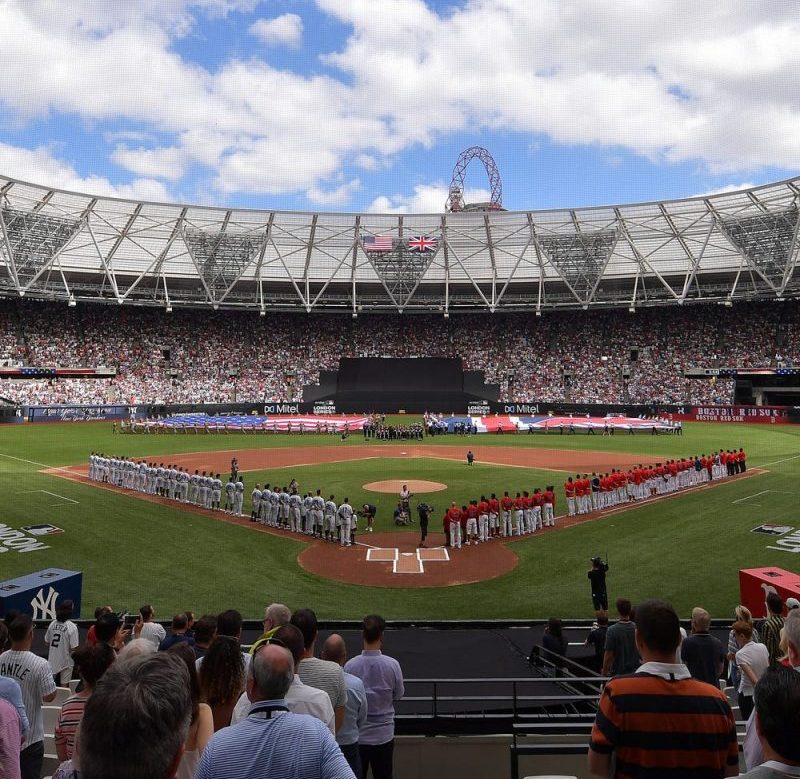 Reports: MLB selects teams for next year's London Series
The Philadelphia Phillies and New York Mets will play a pair of games in London next season as part of MLB's International Series, according to multiple reports.
As MLB looks to expand its presence around the globe, the London Series has become an important part of that strategy − with the Chicago Cubs and St. Louis Cardinals playing two games there this June.
The Phillies-Mets games are scheduled to take place June 8-9, 2024 at London Stadium − with plans also in the works for a series in Paris in 2025, Sports Illustrated reports − before MLB returns to London in 2026.
As part of MLB's latest collective bargaining agreement with the Players Association, regular season games will be played at multiple international sites each year of the five-year contract, which extends through 2026. 
STAY UP-TO-DATE: Subscribe to our Sports newsletter now!
Follow every game: Latest MLB Scores and Schedules
ESPN has previously reported that MLB wants to open next year's regular season with games in Seoul, South Korea, between the San Diego Padres and Los Angeles Dodgers. However, details are still being finalized.
Games also are returning next season to Mexico City, where the Padres and Giants played last month.
This post appeared first on USA TODAY