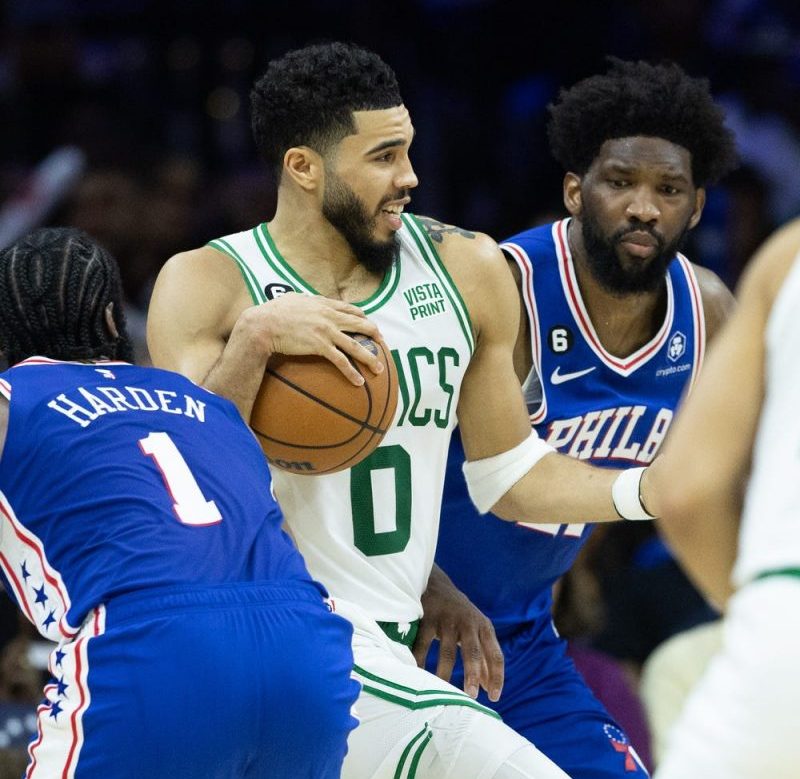 NBA playoffs: Second-round scores, schedule, TV info, predictions
Unexpected and intriguing matchups highlight the NBA's Eastern and Western conference semifinals.
The fifth-seeded Knicks advancing to the second round isn't surprising, but their opponent, the eighth-seeded Miami Heat, pulled off a huge upset over top-seeded Milwaukee. Great coaching and overachievers highlight this series.
Philadelphia-Boston should be a heavyweight fight with the winner most likely the favorite to win the East. The Celtics and Jayson Tatum and Jaylen Brown have been knocking at the door, and the 76ers are desperate to get out of the second round with Joel Embiid. 
The seventh-seeded Lakers bring momentum and a season-high confidence into another California-based series against Golden State. 
Follow every game: Latest NBA Scores and Schedules
Here are the schedules for the conference semifinals with times, TV info and predictions:
Eastern Conference
*-If necessary
No. 5 New York Knicks vs. No. 8 Miami Heat
Miami leads 2-1
Game 4, May 8: New York at Miami, 7:30 p.m. ET, TNT
Game 5, May 10: Miami at New York, 7:30 p.m., TNT
*-Game 6, May 12: New York at Miami, time TBD, ESPN
*-Game 7, May 15: Miami at New York, 8 p.m. ET, TNT
Season series: Knicks won, 3-1
Prediction: Heat in six
No. 2 Boston Celtics vs. No. 3 Philadelphia 76ers
Series tied 2-2
*-Game 5, May 9: Philadelphia at Boston, time TBD, TNT
*-Game 6, May 11: Boston at Philadelphia, time TBD, ESPN
*-Game 7, May 14: Philadelphia at Boston, time and TV TBD
Season series: Celtics won 3-1
Prediction: Celtics in seven
Western Conference
*-If necessary
No. 1 Denver Nuggets vs. No. 4 Phoenix Suns
Denver leads 2-1
Game 4, May 7: Denver at Phoenix, 8 p.m. ET, TNT
*-Game 5, May 9: Phoenix at Denver, time TBD, TNT
*-Game 6, May 11: Denver at Phoenix, time TBD, ESPN
*-Game 7, May 14: Phoenix at Denver, time and TV TBD
Season series: Tied, 2-2
Prediction: Nuggets in seven
No. 6 Golden State Warriors vs. No. 7 Los Angeles Lakers
Los Angeles leads 2-1
Game 4, May 8: Golden State at Los Angeles, 10 p.m. ET, TNT
Game 5, May 10: Los Angeles at Golden State, 10 p.m. ET, TNT
*-Game 6, May 12: Golden State at Los Angeles, time TBD, ESPN
*-Game 7, May 14: Los Angeles at Golden State, time and TV TBD
Season series: Lakers won, 3-1
Prediction: Warriors in seven
This post appeared first on USA TODAY