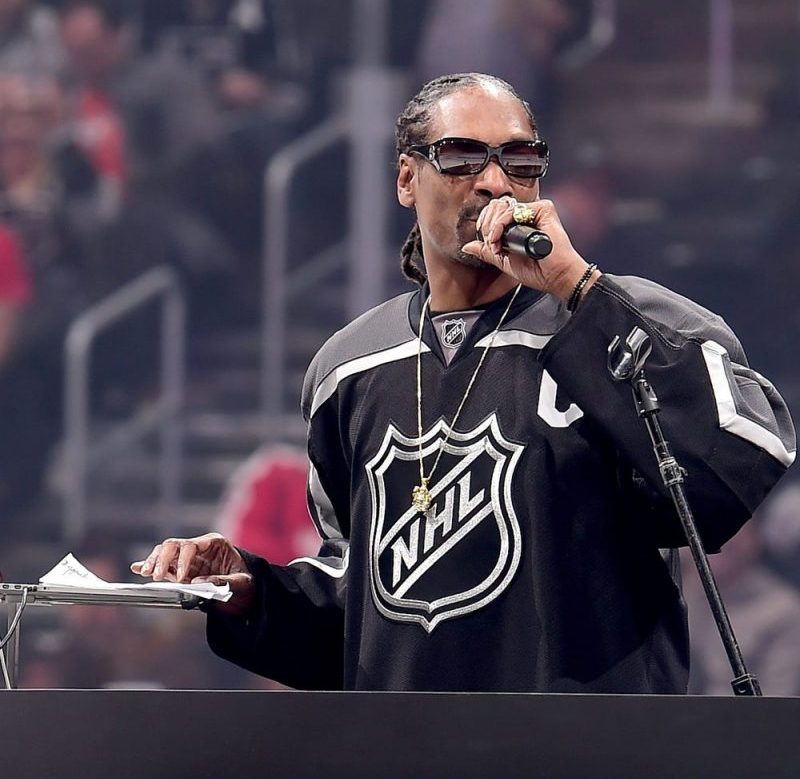 Snoop Dogg says NHL ownership bid 'ain't no joke or no gimmick'
Snoop Dogg wants you to know it's nothing but a 'G' thang when it comes to his bid as an NHL franchise owner.
The Doggfather confirmed Monday he is part of the ownership group led by Neko Sparks, a Los Angeles-based entrepreneur and producer, that is attempting to buy the Ottawa Senators. Snoop Dogg's interest in NHL has been no secret, but his interest in ownership has continued to gain attention in the U.S. and Canada.
The rapper spoke with The Athletic about the bid, and wants people to know his involvement isn't a publicity stunt, and he's all-in on the bid.
"This ain't no joke or no gimmick. Or an image or likeness play. This is a real ownership play," Snoop told the outlet. "And Snoop will put his foot in the town."
The Senators went up for sale Nov. 4, 2022, less than eight months after longtime owner Eugene Melnyk died at age 62. Earlier this year, Snoop said he was connected with Sparks, who then pitched his idea of buying the NHL team to a mutual friend, who then told Snoop the details.
Follow every game: Latest NHL Scores and Schedules
'Once we started talking and building, we formed a plan to partner up and say, 'Let's do this together. Let's join forces and try and get the Ottawa Senators," he said. 'We can make a difference in Ottawa and the NHL.'
Why is Snoop Dogg interested in the Ottawa Senators?
When Snoop appeared on First Take Tuesday to talk about his biggest motivation in joining the bid, he mentioned hockey isn't being offered much to kids that look like him, and he plans to build a 'Snoop youth hockey league' so 'kids in urban communities can learn about hockey, can play the sport.'
'The kids need to know that there's an option to play hockey if you look like me,' Snoop said.
But when it comes to Ottawa, the rapper told The Athletic he loves the city, and he feels the love back.
"I want Ottawa because Ottawa wants me,' he said. 'Every time I've come through the city, they've rolled out the red carpet for me. The fans, the city. Everyone. It's been nothing but love.'
The rapper doesn't plan on moving to Ottawa, but wants to be a community activist in the city. He plans to appear at games 'at least six times a year,' and would be there more if the team makes the playoffs, something that hasn't happened since the 2016-17 season. He also wants to bring more recognition to the team's star players.
'I've seen things happen with ownership and how it can change the dynamics of the team and bring a different atmosphere. Make things feel different for the fans who have been down with a team for many years and have had some frustrating years. Anything to bring a fan up is what it's all about,' Snoop said. "When Snoop comes into an organization, he knows how to take that player, take their star power and make him go.'
This post appeared first on USA TODAY