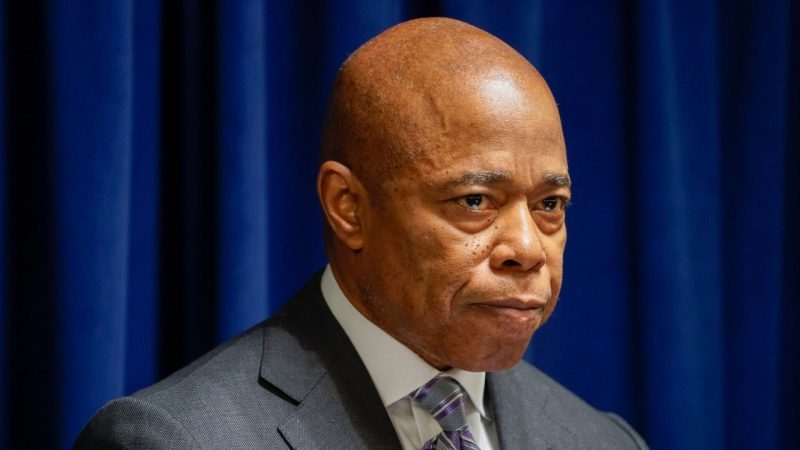 NYC Mayor Eric Adams slams 'irresponsibility' of White House on immigration
New York City Democratic Mayor Eric Adams on Tuesday criticized the 'irresponsibility' of the White House regarding immigration. 
The comments came during a press conference, where Adams complained his city has taken in a burden of asylum-seekers due to failures by both parties in the nation's capital.
'It is not about the asylum-seekers and migrants, all of us came from somewhere to pursue the American Dream,' Adams said. 'It is the irresponsibility of the Republican Party in Washington for refusing to do real immigration reform, and it's the irresponsibility of the White House for not addressing this problem.'
The complaint came a day after Adams criticized Republican Texas Gov. Greg Abbott for his latest plan to send asylum-seekers to cities across the nation.
'Not only is this behavior morally bankrupt and devoid of any concern for the well-being of asylum seekers, but it is also impossible to ignore the fact that Abbott is now targeting five cities run by Black mayors,' Adams said. 'Put plainly, Abbott is using this crisis to hurt Black-run cities.'
Adams clarified in an interview on WABC Tuesday he did not think Abbott's actions make him a racist.
'I didn't use the term racist,' Adams sad. 'What I did was show the facts. We have 108,000 cities in America, 108,000. Many of them are Democratic cities, but where did Abbott send the migrants? To New York, to Chicago, to Denver, to Los Angeles, to Houston, to Washington. Each one of those cities are run by Black mayors.'
The Biden administration approved sending 1,500 active-duty U.S. troops to the southern border in May to prepare for the end of Title 42, sources told Fox News Tuesday. 
This post appeared first on FOX NEWS