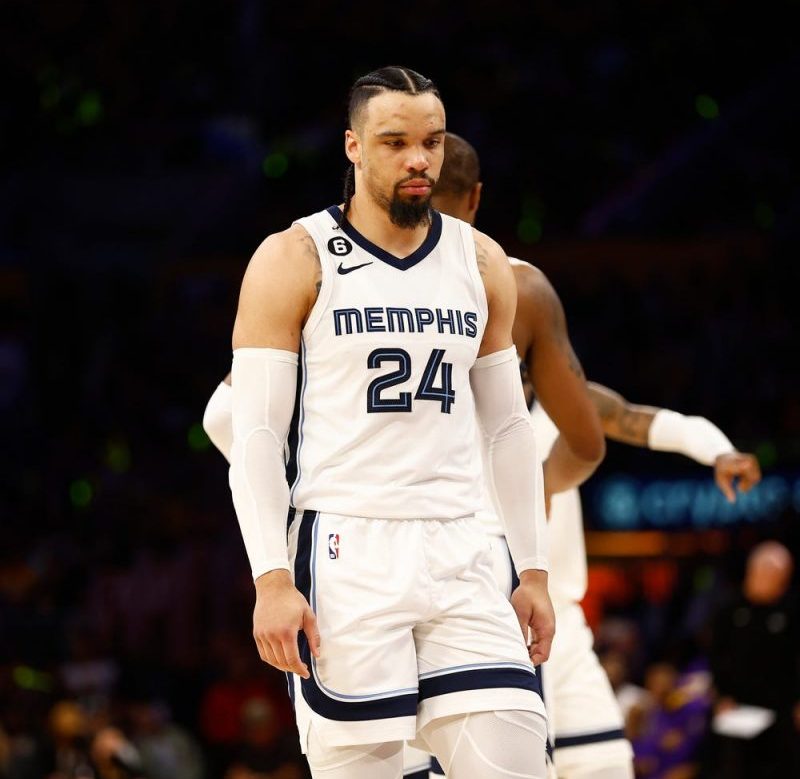 Grizzlies do not plan on bringing back Dillon Brooks
The Memphis Grizzlies are done with guard Dillon Brooks.
The Grizzlies do not plan to bring back Brooks next season, a person familiar with Memphis' plans told USA TODAY Sports. The person requested anonymity because he was not authorized to speak publicly about the situation.
Brooks, a six-year veteran, is an unrestricted free agent and coming off a three-year, $35 million deal. He has been a vital member of Memphis' success the past three seasons, especially defensively. The Grizzlies had the No. 3 defense in the league, led by Brooks on the perimeter and Defensive Player of the Year Jaren Jackson Jr. at the rim.
STAY UP-TO-DATE: Subscribe to our Sports newsletter now!
However, Brooks' play suffered in the first round of the playoffs. He shot just 31.2% from the field and 23.8% on 3-pointers in the opening-round loss to the Los Angeles Lakers.
Follow every game: Latest NBA Scores and Schedules
Follow every game: Latest NBA Scores and Schedules
Dillon Brooks' first round series
The end of Brooks tenure in Memphis comes after he was at the center of attention in their first round series. Following the Grizzlies' 103-93 Game 2 win to even the series at 1-1, Brooks called LeBron James 'old' and said 'I don't respect no one until they come and give me 40 (points).'
In Game 3 in Los Angeles, Brooks received heavy jeers from the crowd before he was ejected in the second half after hitting LeBron James in the groin. The Lakers went on to win the series in Game 6 with a blowout 40-point victory.
Grizzlies coach Taylor Jenkins talked about the team's lack of maturity during the Lakers series, and after the series, Grizzlies general manager Zach Kleiman mentioned "self-created distractions."
'I don't regret it," Brook said. "I'm a competitor. I compete.'
In six seasons with the Grizzlies, Brooks averaged 14.5 points per game, with several career highs coming in the 2021-22 season.
This post appeared first on USA TODAY