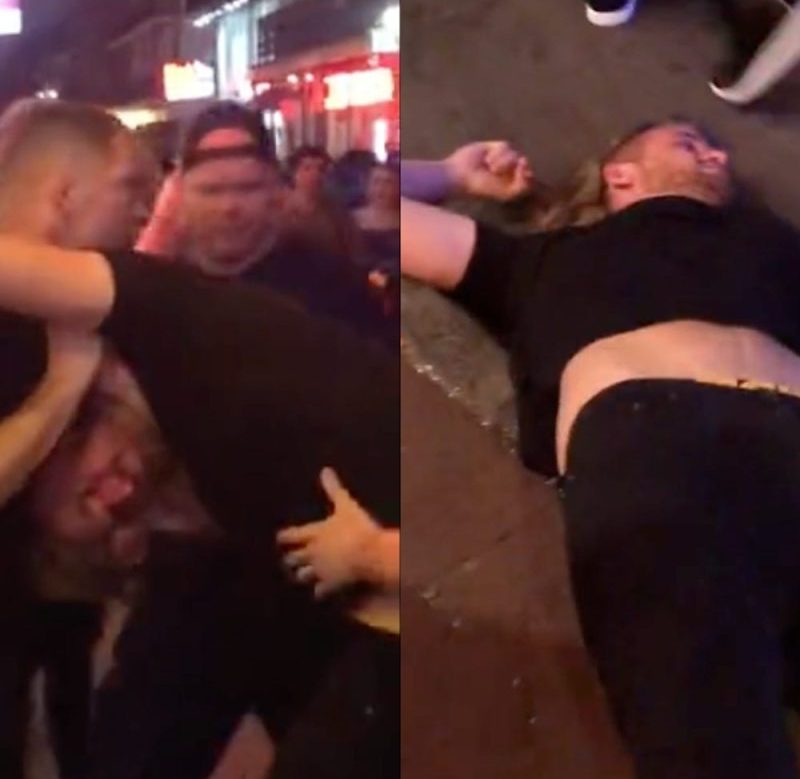 MMA fighter chokes out man during New Orleans street fight
Nate Diaz has a knack for the street fight, which was on full display Friday in New Orleans once again.
Not only did Diaz ignite a physical kerfuffle when he chucked a water bottle at Netflix reality series star Chase DeMoor at a Misfits Boxing event where his teammate Chris Avila was competing, he also guillotined a man into unconsciousness in a post-event melee on the streets of New Orleans, a new video shows.
It's unclear how or why the scuffle started, but the video captured how it ended – at least for one man. The video was posted by social media and YouTube influencer JiDion, who wrote in a lead-in tweet, 'Broooo I'm (expletive) up and Nate Diez [sic] choked out my homie.'
Shortly thereafter, other videos surfaced of DeMoor in a street brawl against multiple people. The caption that accompanied the video, posted by gamer OVERT, read, 'Chase Demoor fights Nate Diaz whole team in New Orleans.'
The video appears to be taken in front of the same businesses that were visible in the original Diaz choke video.
Diaz has quite the resume of fights in and around events he's not actually competing on. From the infamous Strikeforce Nashville brawl, to a fight against Khabib Nurmagomedov and company at a World Series of Fighting event, to the more recent ejection at the Jake Paul vs. Anderson Silva event, Diaz and his squad have proved unwilling to back down.
This post appeared first on USA TODAY