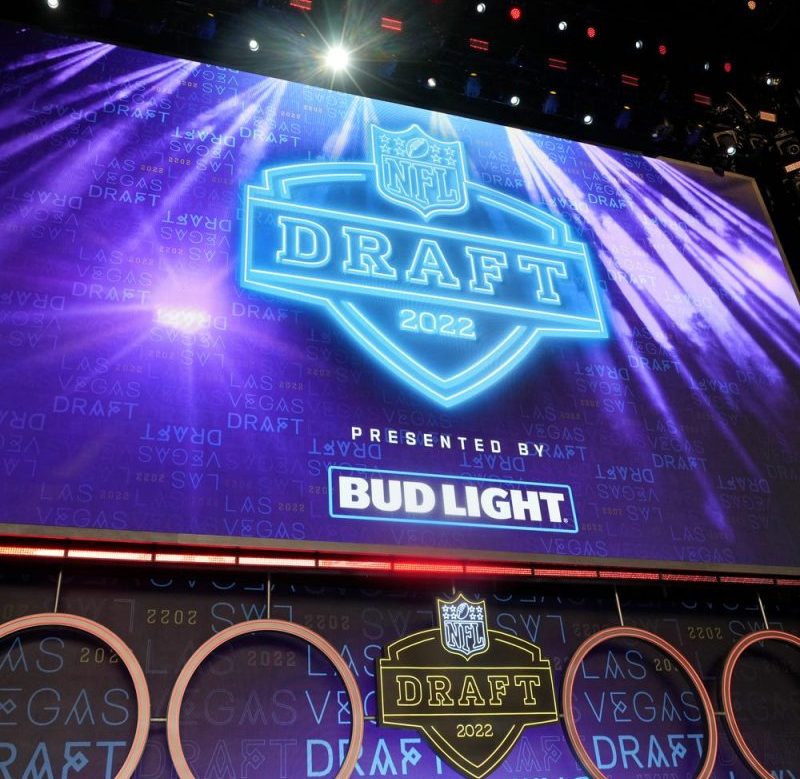 As NFL draft hysteria ramps up, so too does misinformation
On the eve of the 1986 NFL draft, Philadelphia Eagles head coach Buddy Ryan went on a Philadelphia radio station and said there was one player he would not be selecting.
'We will not take Keith Byars,' Ryan said, even going so far as to call the Ohio State running back a 'medical reject' because of his broken foot.
The next day, he took Byars with the 10th overall pick.
'You don't get anywhere in this world unless you roll the dice,' Ryan told reporters.
In most corners of the world, this would be called lying. But in the leadup to the annual NFL draft, it is explained away as a 'smokescreen,' intended to deceive rival teams.
NFL Draft Hub: Latest NFL Draft mock drafts, news, live picks, grades and analysis
It's just one example – albeit, a particularly blatant one – of the deception that takes place in the NFL at around this time every year, as people in and around the league attempt to gauge one another's true intentions while disguising their own. 
'This is the time of year for subterfuge,' longtime agent Mike McCartney of Vayner Sports said. 'It's just the way it is in this league. You're going to get misinformation.'
The methods by which that misinformation starts and spreads, however, is nuanced – more complicated and, in some cases, less deliberate than fans might realize. 
Here are some of the major ways it all comes about, some intentional and others not so much.
Deceptive visits 
In the weeks leading up to the draft, each NFL team is permitted to host up to 30 prospects on a private visit at its facility. These visits can be a valuable way to further evaluate a player the team is genuinely interested, or try to signal interest in one it is not.
NFL Network analyst Marc Ross said his teams usually had a few misleading visits per draft cycle, especially when they were targeting another player at that same position.
'You have to play the game,' said Ross, who spent more than two decades in the scouting and personnel departments of the New York Giants, Buffalo Bills and Philadelphia Eagles.
'Most of (the visits are) legit. Some of it's you're just trying to throw people off the scent a little bit.'
Feigned interest
Perhaps the most basic diversion used by team executives around this time of year? Expressing interest in one player to hide genuine interest in another.
Sometimes it's a conversation between low-level scouts or assistant coaches that balloons into a narrative about who one team wants to pick. Other times it's interest being surreptitiously fed to someone in the media, who will amplify it.
Ross said that, in his experience, teams are more likely to lie about their interest in a specific player than they are to tell the truth.
'Because it could come back to get you,' he said. 'That would be counterproductive to really tell people.'
Even the slightest degree of public interest can fuel rumors.
In 2013, for example, NFL Network reported that Kansas City Chiefs scouts were 'fascinated' by Geno Smith and comparing him to a young Donovan McNabb. They drafted offensive lineman Eric Fisher No. 1 overall instead.
In 2014, Tampa Bay Buccaneers head coach Lovie Smith talked about how much tape he had watched of Johnny Manziel at Texas A&M, fueling speculation that they could draft him. Really, the player they wanted was Manziel's college teammate, Mike Evans.
False promises
An oft-overlooked type of misinformation around the draft: Promises made to players about who is going to draft them, and when.
McCartney, who represents six draft-eligible players this year, said this happens so frequently that he has taken to warning his clients about it. He's seen it happen hundreds of times, usually with assistant coaches making promises they know they do not have the power to follow through on.
The longtime agent mentioned one client, a tight end he declined to mention, who got a phone call from a team's tight ends coach, informing him that the team was about to take him in the third round. Then he got the same call in the fourth round. And the fifth. And in the sixth, the player was drafted by a different team. 
'It doesn't make any sense to me, that you as an adult would get a 21, 22-year-old guy's hopes up, when you surely know that what you're telling him is a guess at best,' McCartney said. 'So that's extremely frustrating. And it just doesn't stop.'
Perhaps the most recent example is Lewis Cine, who said on a podcast that the Tampa Bay Buccaneers promised to take him with the 27th overall pick before trading out of the first round. Cine was instead taken by the Minnesota Vikings.
'I'm like, damn, they did me just so dirty,' Cine said on the podcast.
Saying nothing
With the growth of social media and the mock-drafting ecosystem, some teams have realized that the most effective way to create misinformation about their true intentions in the draft is to say nothing – just set back and let the rumor mill take off.
In 2021, for example, the San Francisco 49ers traded for the 3rd overall pick, prompting several prominent media members – including ESPN's Adam Schefter and NBC Sports' Chris Simms – to claim they were moving up to pick quarterback Mac Jones. Because Schefter and Simms have close ties with 49ers coach Kyle Shanahan, their statements became almost an organic smokescreen Shanahan instead took Trey Lance.
'We weren't going to work to correct that,' Shanahan later told NBC Sports of the Jones rumors. 'But to see how much this matters to so many people was just unbelievable.'
The same strategy applies to top-30 visits. Ross, who is also the executive vice president of football operations for the XFL, said it helped the New York Giants nab wide receiver Odell Beckham Jr. in 2014. Though the Giants attended Beckham's pro day, Ross said they deliberately did not bring him in for a private workout or do anything that would otherwise link him with the team.
'That's moreso what you should be looking at: Who teams are ignoring, not who openly you just keep hearing they're taking,' Ross said.
Some executives, like Philadelphia Eagles general manager Howie Roseman, say they don't talk about the draft with anyone outside of their own building – whether its an old friend with another team, or a casual fan at a child's soccer game.
'This is a huge game of poker,' he said during his pre-draft news conference Thursday. 'So am I going to give you guys any answers today? No. Not even a little bit.'
Contact Tom Schad at tschad@usatoday.com or on Twitter @Tom_Schad.
This post appeared first on USA TODAY