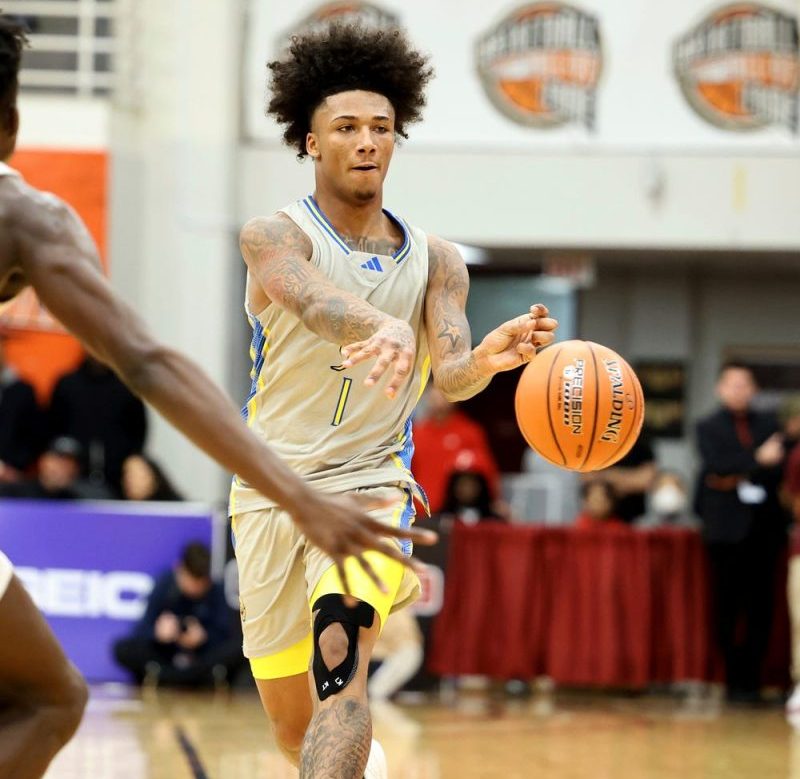 Reports: Five-star basketball recruit pleads not guilty in shooting case
Williams, a five-star combo guard, is facing five counts of assault with a deadly weapon stemming from a March 27 shooting outside his San Diego area home. He is also facing a count of shooting at an occupied vehicle. Williams was arrested April 13 in connection to the incident. Williams faces up to 28 years in prison if convicted on all charges, according to Deputy District Attorney George Modlin.
Williams fired at a car carrying five people, including three under 18, following 'a verbal argument about guests in the house being asked to leave,' according to the San Diego County Sheriff's Department.
Williams appeared in court via remote video call Thursday after his attorney, Troy P. Owens Jr., made the request 'for security reasons.' When asked why by the judge Louis Hanoian, Owens said, 'I can not disclose that,' according to the San Diego Union-Tribune.
After the hearing, Owens told reporters the allegations against Williams "are not an accurate reflection of what happened,' adding he was not aware of a "relationship" between Williams and the victims, according to the San Diego Union-Tribune.
Williams is due back in court for a preliminary hearing on June 29. Per the terms of his release, Williams is subject to five protective orders (versus the five people in the car) and is not allowed to possess firearms or ammunition.
Last week, Owens wrote an open letter stating a 'disturbance' ensued at Williams' home that was initiated by 'several uninvited guests.'
"During the aftermath of this disturbance, there were reports of shots being fired,' Owens' letter reads. 'Mr. Williams is alleged to match the description of the shooter. He has posted bond and looks forward to addressing any allegations against him using the established procedures in our justice system. We are aware of several narratives being advanced online that are not factual and are designed to humiliate Mr. Williams. We are confident that the truth will come to light.'
In 2021, Williams signed an endorsement deal with Puma. It made him the first American high school basketball player to sign a sneaker deal with a global footwear and apparel company. In November 2022, Williams signed to play for coach Penny Hardaway at Memphis.
On Wednesday, Hardaway declined to comment on any specifics related to Williams' case.
"I can't even speak on the case, out of respect for the ongoing process of what's happening," said Hardaway. "I don't know enough to speak on it. That's all I have to say about that. I don't really have anything else to say about it."
When asked about his approach to roster construction with Williams' status with the team in limbo, Hardaway said he will continue to recruit.
"(But) as of right now, Mikey is still with us. That's how I have to keep it until otherwise,' he said.
Reach sports writer Jason Munz at jason.munz@commercialappeal.com or on Twitter @munzly.
This post appeared first on USA TODAY