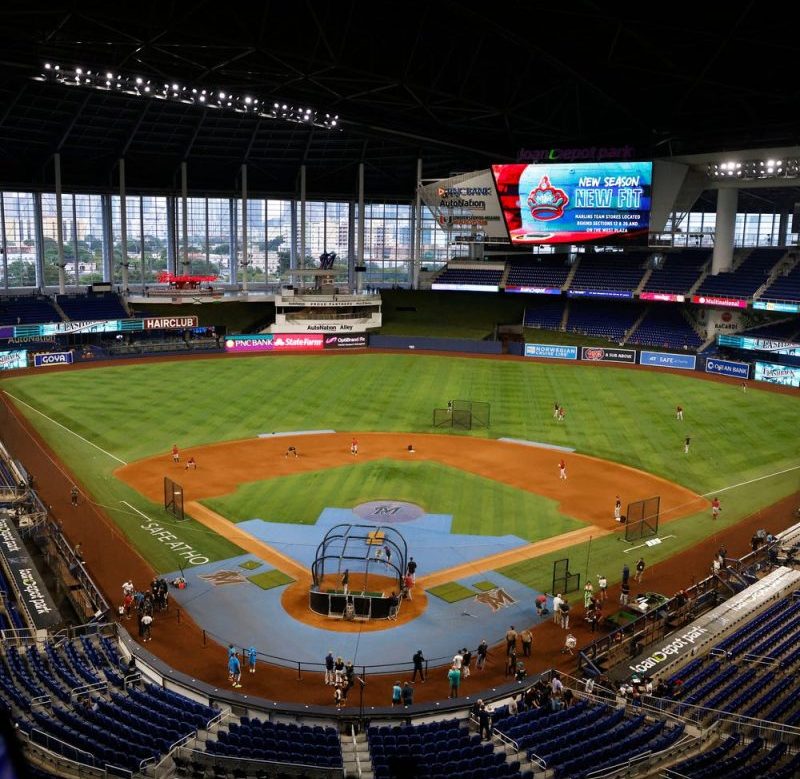 Former MLB executive burns Derek Jeter as owner of Marlins
If there's a team that has generated the most hype in the past decade or so, it might be the Miami Marlins.
The team opened a state-of-the-art stadium on the site of the hallowed Orange Bowl in 2012. Then, it got major star power when Hall of Fame shortstop Derek Jeter was part of an ownership group that bought the team in 2017. Jeter brought on Kim Ng, the first woman general manager in Major League Baseball, in 2020.
The Marlins have only made one postseason appearance in that time, during the shortened 2020 season when they were swept in the National League division series. The team is also consistently toward the bottom of MLB attendance.
Jeter parted ways with the club last February. While he was part of the front office, part of his efforts to revamp the franchise was firing president David Samson. In an interview with Front Office Sports, Samson recalls his time with the New York Yankees star at the helm.
'He was able to bring in all his own people and he thought that everything that I did was bad,' Samson said. 'So he erased anything I had done. … Anything I did, he did the opposite and assumed it would work.
Follow every game: Latest MLB Scores and Schedules
'He assumed that he could get a bigger TV deal. He assumed he could get a big naming rights deal, that he'd get tons of season-ticket holders, that he would make the team a winning team. And after four years, I think he realized that being a shortstop and being an executive are two totally different things. … And I think he realized quickly that being a pitch man for Subway was probably going to be more up his alley than running the team every day.'
Samson said that Jeter had free reign over the team after joining the ownership group where businessman Bruce Sherman footed most of the bill. Samson said that the five-time World Series champion had 'absolutely no accountability.' He continued that he found out from ESPN that he was fired and when he asked Jeter about it, he said he was told, 'Oh yeah, I didn't get to you. I'm sorry.'
Samson, who is now a media personality, continued that Jeter's lack of leadership eventually caught up with him, leading to what some viewed was his abrupt departure from the team.
'I think the partners with the Marlins realized that the promises he had made were not coming true,' he said. 'And so that made getting rid of him sort of an obvious thing.'
Sherman maintains ownership of the Marlins, who are currently 10-9 and sit in the middle of the NL East standings. They have the reigning NL Cy Young Award winner in Sandy Alcantara and the cover star of 'MLB The Show 23' in center fielder Jazz Chisholm Jr. on their roster, and this past offseason, they added second baseman Luis Arráez via trade. Arráez leads MLB with a .438 batting average through Wednesday.
This post appeared first on USA TODAY