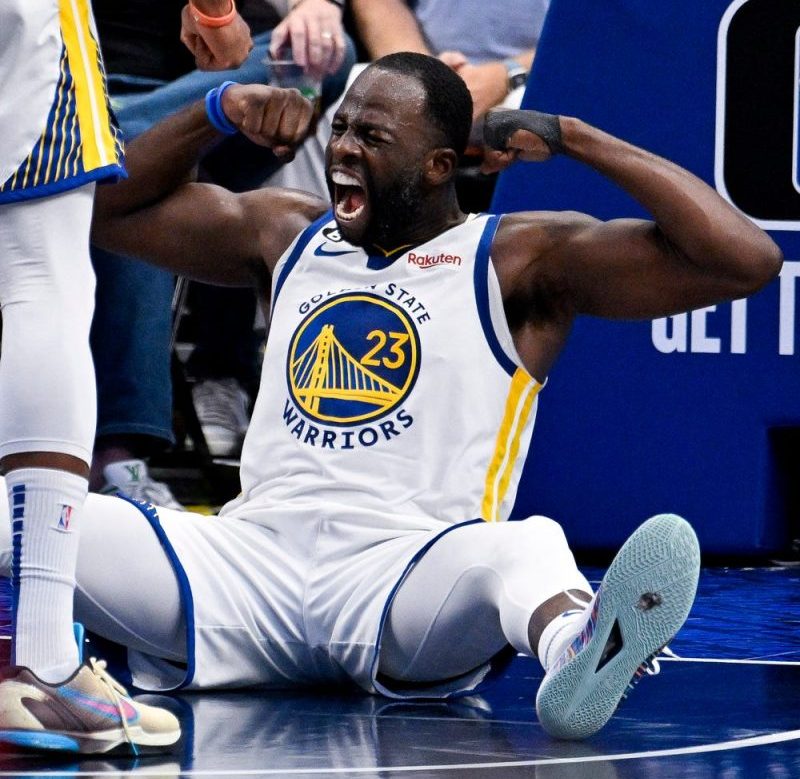 Draymond Green ejected for stomping on chest of Kings' Domantas Sabonis
SACRAMENTO, Calif. – Golden State Warriors forward Draymond Green was ejected from Game 2 of a Western Conference first-round series after stomping on the chest of Sacramento's Domantas Sabonis.
The play happened in the fourth quarter of the first-round playoff series on Monday night after Stephen Curry grabbed a defensive rebound.
With the Warriors pushing the ball up court and Sabonis on the ground, Green took a hard step right on Sabonis' chest. Sabonis stayed down for a a few minutes as the officials reviewed the play.
Sabonis was called for a technical foul for grabbing Green's leg and Green was given a flagrant-2 foul that led to an automatic ejection.
Follow every game: Latest NBA Scores and Schedules
During the review, the fans in Sacramento yelled derogatory chants toward Green, who egged them on by waving his hands, holding a hand to his ear calling for louder cheers and standing on a chair.
The Kings closed the game strong after Green was ejected and became the first team to take a 2-0 series lead over the Warriors in the Stephen Curry era.
The Warriors fought back to tie the game before the Kings went on a 17-8 run en route to the 114-106 win to the delight of the towel-waving crowd.
This isn't the first playoff infraction for Green, who got suspended for one game during the 2016 Finals after accumulating too many flagrant fouls in the playoffs that season.
This post appeared first on USA TODAY