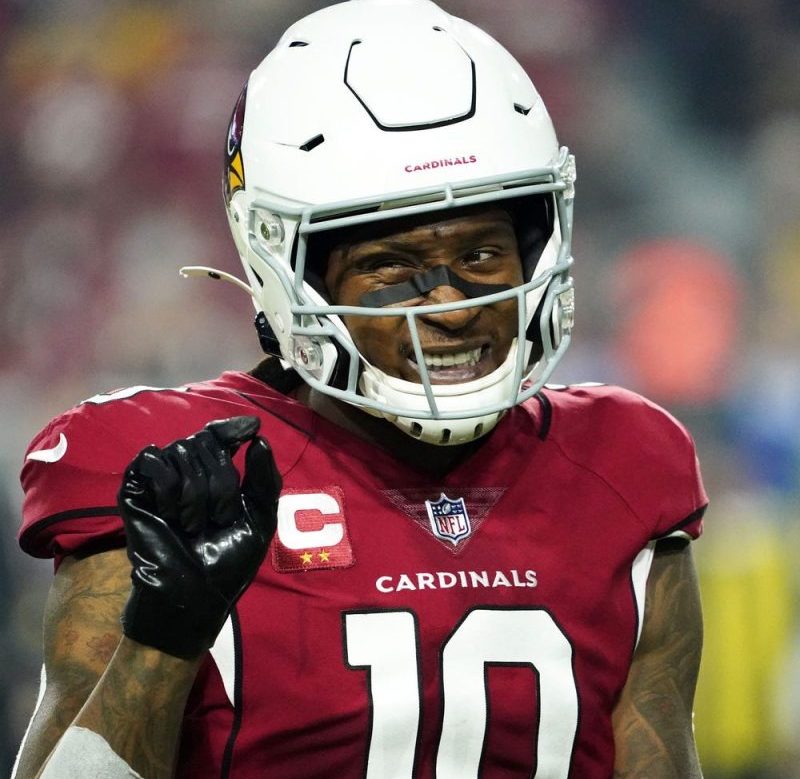 All-Pro WR posts cryptic tweet as trade speculation continues
For as much speculation that has surrounded DeAndre Hopkins this offseason, the Arizona Cardinals wide receiver cleared one thing up.
He isn't looking for a bump in pay.
The 30-year-old, who has been involved in trade rumors throughout the offseason, tweeted Sunday that "Hopkins doesn't want a raise," citing his nickname 'Nuk' as the source of the quote.
In other words, Hopkins told himself he isn't looking to make more money.
Hopkins, who is due to make $19.45 million in 2023 and $14.915 million in 2024, could have been cheekily responding to those speculating his desire for a trade is cash-motivated. By saying he doesn't want a raise, Hopkins could have been throwing water on that theory.
NFL Draft Hub: Latest NFL Draft mock drafts, news, live picks, grades and analysis
The former first-round pick may also have been illustrating his desire to win as a bigger priority than contract value. Hopkins has only appeared in six career playoff games, never advancing past the second round in any postseason.
It remains to be seen whether Hopkins will be dealt this offseason, but the three-time All-Pro hinted he would prefer to join the Buffalo Bills or Kansas City Chiefs over the New England Patriots or New York Jets.
Hopkins has made five Pro Bowls during his career but posted career-low numbers across the board in 2022 after sitting out eight games due to violating the NFL's performance-enhancing drugs policy.
This post appeared first on USA TODAY