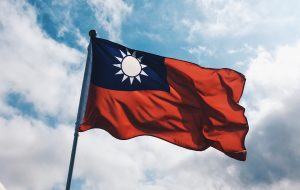 Taiwan says China's no-fly zone will affect about 33 flights
TAIPEI — China's plan to set up a no-fly zone to the north of Taiwan on April 16 would affect about 33 flights, Taiwan's official Central News Agency (CNA) reported, citing the island's transport minister, Wang Kwo-tsai.
The impact on flights was greatly reduced after Taiwan said it had successfully urged China to drastically narrow its plan to close air space north of the island, Mr. Wang was reported as saying.
Reuters first reported that Beijing had initially notified Taipei it would impose a no-fly zone on April 16 and 18, but Taiwan's Transport ministry said this was later reduced to just 27 minutes on Sunday morning after it protested.
Mr. Wang said the ministry had discussed with Japanese aviation authorities who will issue notices later on Thursday to boats and planes to avoid the area for that specific period on Sunday morning, the CNA said.
Mr. Wang said the ban could add "less than one hour" of extra travel time to the affected flights as they will have to divert further south from their original routes.
Taiwan's Transport ministry on Wednesday published a map showing what it labeled China's "aerospace activity zone" to the northeast of Taiwan and near a group of disputed islets called Diaoyu by China and Senkaku by Japan.
The development follows days of intense military drills that China has staged around Taiwan in response to President Tsai Ing-wen's meeting with US House Speaker Kevin McCarthy in California last week.
When China imposed air space restrictions during military drills in August, there were significant disruptions to flights in the region, with some aircraft required to carry extra fuel, according to OPSGROUP, an aviation industry cooperative that advises on flight risks. — Reuters