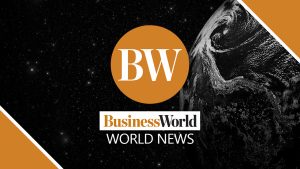 Japan to channel 40% of IMF SDR allocation to needier countries, doubling pledge
WASHINGTON – Japan has pledged to double the percentage of International Monetary Fund Special Drawing Rights monetary reserves that it will reallocate to poorer countries to 40%, Japanese Finance Minister Shunichi Suzuki said on Wednesday.
Mr. Suzuki told a news conference that he made the pledge to a meeting of G7 finance ministers and central bank governors on Wednesday. Previously, Japan had said it would channel 20% of the SDRs it received in a 2021 general allocation to needier countries via IMF trust funds.
In the $650 billion allocation aimed at helping IMF member countries cope with the COVID-19 pandemic, Japan – the second-largest IMF shareholder – received 29.5 billion SDRs, worth about $39.7 billion at current exchange rates. A 40% allocation would be valued at about $15.9 billion.
France had previously pledged the highest percentage of its $26 billion SDR allocation, at 30%, to IMF trust funds, including the new Resilience and Sustainability Trust.
IMF Managing Director Kristalina Georgieva said on Monday the new trust has about $40 billion in assets and there were 44 countries interested in borrowing from this trust for climate and other needs. – Reuters