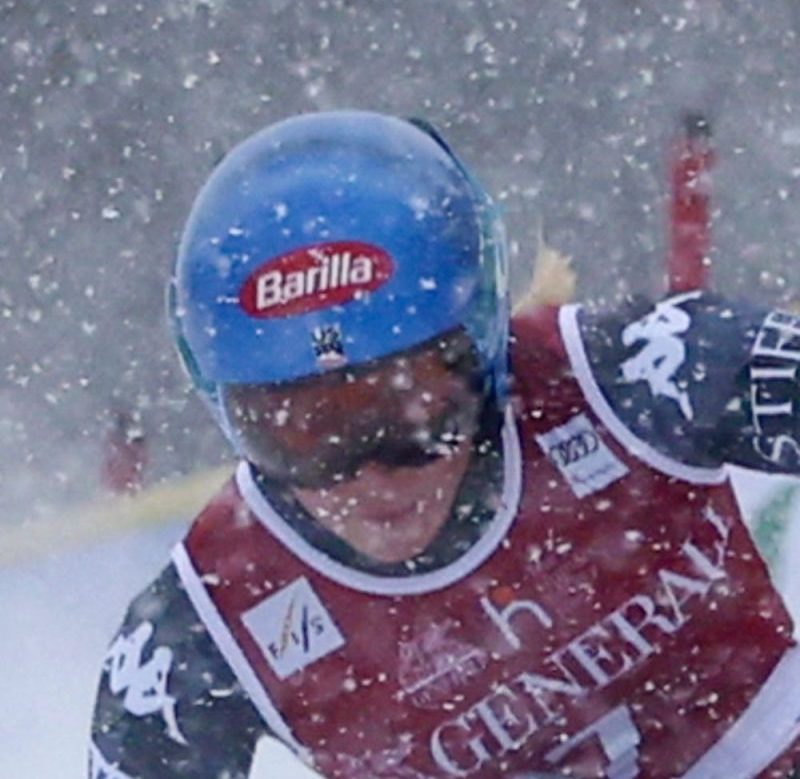 Shiffrin goes to Sweden one victory behind Stenmark's record
Mikaela Shiffrin is taking her chase of Ingemar Stenmark's record to his country. 
The American remains one win away from matching Stenmark's record of 86 World Cup victories after finishing seventh in a super-G on Sunday, in Kvitfjell, Norway. Shiffrin was in second place when she crossed the finish line, but dropped in the standings as conditions improved. 
Nina Ortlieb led an Austrian sweep of the podium, with all three starting in the bottom half of the draw. 
Still, it was Shiffin's third top-10 finish in as many days, after coming fourth in the first super-G on Friday and fifth in Saturday's downhill. That result in the downhill clinched a fifth overall season title for Shiffrin. 
Catching Stenmark this weekend was always going to be a challenge for Shiffrin. Though she is familiar with Kvitfjell – she trained there in the off-season – the speed events are not her specialty. 
STAY UP-TO-DATE: Subscribe to our Sports newsletter now!
Her chances are much better next weekend, with a giant slalom and slalom in Are, Sweden. Of Shiffrin's 85 World Cup wins, 53 are in slalom and 19 are in giant slalom.
She also got her first World Cup victory in Are, a win in slalom in December 2012. 
If Shiffrin doesn't catch Stenmark next weekend, there's still the World Cup Finals in Andorra from March 15-19. She's qualified in all four races: the downhill, super-G, slalom and giant slalom. 
'There's so much talk about the record and if it happens today or tomorrow or the next day. I kind of have the perspective that it might not even happen this season,' Shiffrin said Friday. 'I'm trying to take every day step by step, pushing the right way, skiing the right way.'
This post appeared first on USA TODAY