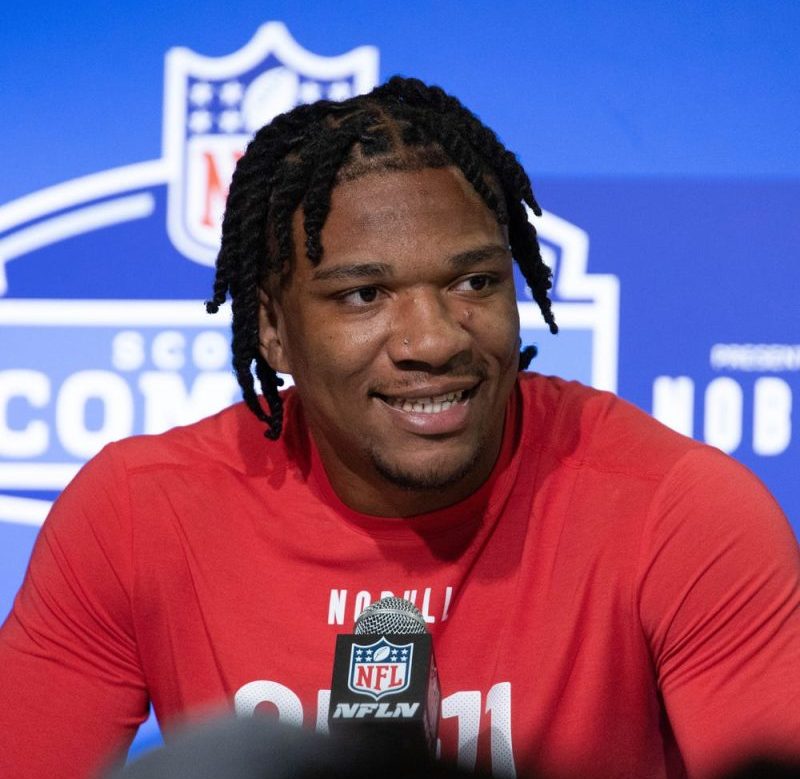 Florida QB has record day at NFL combine
There is a lot of hype surrounding Ohio State quarterback C.J. Stroud and Alabama quarterback Bryce Young heading into the NFL draft.
But the star of the NFL combine on Saturday at Lucas Oil Stadium was Florida quarterback Anthony Richardson.
Richardson set position records for the broad jump when he recorded a 10- foot, 9-inch leap and for the vertical jump with a 40.5-inch effort. He also recorded a 4.43 time for the 40-yard dash, which is the fourth fastest time since 2003. Michael Vick (4.33), Reggie McNeal (4.40) and Robert Griffin III (4.41) were the three who have run faster than him. During his run, Richardson reportedly reached a speed of 23.44 mph.
The 20-year-old also was measured as the tallest and heaviest quarterback at 6-4 and 244 pounds.
His performance caught the attention of former Pro Bowl wide receiver Chad Johnson, who said on Twitter that Richardson was not human.
Anthony Richardson's draft projection
In USA TODAY's recent mock drafts, Nate Davis has Richardson being selected at No. 8 to the Atlanta Falcons while Michael Middlehurst-Schwartz has him going at No. 9 to the Carolina Panthers.
Richardson opted out of the Gators' Las Vegas Bowl game in December to prepare for the draft. As a redshirt sophomore, he started 12 games and threw for 2,549 yards, 17 touchdowns and nine interceptions for a passer rating of 131.0. He added 654 yards and nine touchdowns on the ground.
'It's just helping guys out and helping guys help me,' he said. 'My completion percentage, some people say it's not great. I don't think it's great, either. But it's just growing as a quarterback, and not every year is gonna be your best year, and I definitely learned a lot from last season.'
Anthony Richardson carving his own legacy amid Cam Newton comparisons
On Saturday after Richardson's stellar performance, Heisman trophy winner Robert Griffin III commented how, even though the Newton comparisons are easy to make, Richardson is his establishing his own name.
This post appeared first on USA TODAY