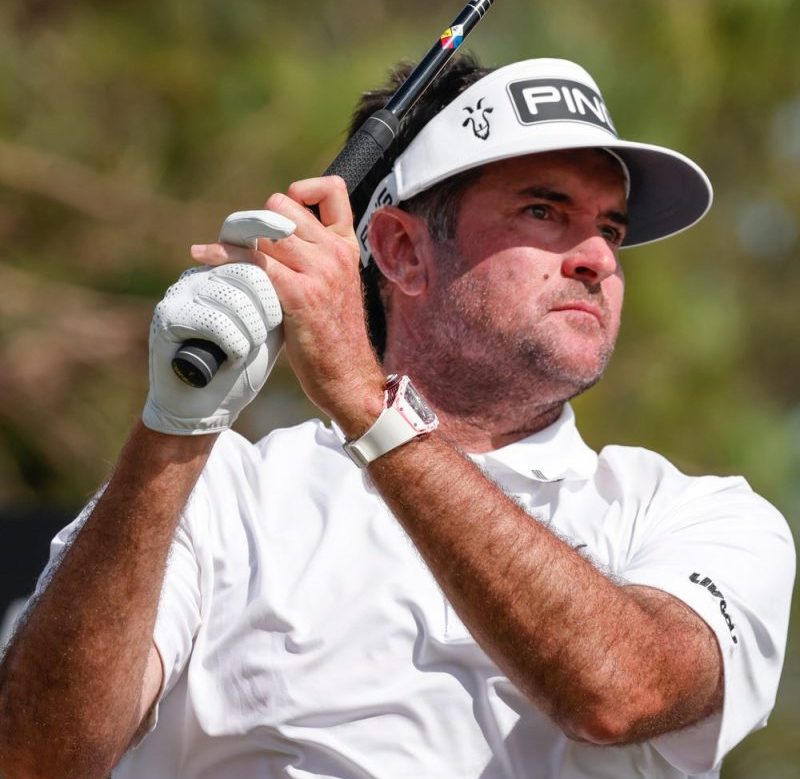 As Masters Tournament returns, reaction to LIV players leads storylines
If the playing of the 87th Masters Tournament is half as interesting as all the lead-in conjecture this week, it will be one that will be remembered for years to come.
As official practice rounds begin Monday morning, storylines are coming from all directions, starting with what could be a contentious Champions Dinner on Tuesday night as six former champions are now part of the controversial LIV Golf tour and expected to be in attendance.
As for the course itself, for the second year in a row, one of the second nine par 5s has been lengthened. This time, it's the iconic 13th. It's a move that has been talked about since Augusta National Golf Club bought land from neighboring Augusta County Club in 2017. This year, it's a reality.
On the course, it's one of those years that the top players in the world are peaking at just the right time for the Masters. They are the new Big Three; Defending champion Scott Scheffler, Jon Rahm and Rory McIlroy. This is McIlroy's ninth try to complete the career Grand Slam. He's coming off his best finish here, a solo second last year thanks to a final-round 64.
LIV's First Big Moment at Masters? The Champions Dinner
Some former champions, such as Fred Couples, have expressed their displeasure with the breakaway LIV Golf tour. Since last year's Champions Dinner, six former champions have joined the league and are expected to be in attendance Tuesday night.
Live Leaderboard: Latest Masters Tournament Scores, Schedules, Pairings and more
That includes three-time champion Phil Mickelson, who skipped the dinner and the tournament last year in the wake of comments critical of the PGA Tour and his support of LIV. He joined LIV in June, and was followed by former Masters champions Bubba Watson, Dustin Johnson, Sergio Garcia, Patrick Reed and Charl Schwartzel.
Scheffler, who will host the dinner as the defending champ, joked with Watson that maybe there should be a separate table for the LIV golfers. Nick Faldo, a three-time champ, joked that perhaps it might be wise to use "plastic knives and forks."
In all, there are 18 LIV golfers in the Masters field, including four-time major champion Brooks Koepka. All of them have been sensitive to criticism that, because they are banned by the PGA Tour and have only played three events this season (including one in Orlando that ended Sunday), they might have lost their edge. They also play 54 holes tournaments, not the normal 72.
The PGA Tour has banned LIV members from playing its events. But the four majors, including the Masters, are allowing those who qualified to play.
GOLFWEEK: All the latest news from the Masters and around the links
"Most of us will get four cracks at it this year (in the major championships), and hopefully we get maybe a win out of it," said Cameron Smith, the current British Open champ and LIV's highest player in the world rankings. "Maybe we just show a really hearty effort. I think for us, internally, there's a lot of chatter going around about, 'These guys don't play real golf anymore.' And I think it's (crap) to be honest. And we just want to show people that.'
'I think there is a big rivalry right now between the Tour and LIV,' said Joaquin Niemann, another LIV member. 'I think there is a lot of players that – I don't know if they don't like us or they don't like the decisions that we take – but it's going to be fun.'
'I think it's going to be more fun knowing that they hate us,' Niemann said. 'Then go to the majors and beat them.'
Will Augusta National pair them all together? It's doubtful. The former champions are normally paired with amateurs. Will the fan reaction be muted?
And what if a LIV golfer wins? That could very well happen, especially since Smith is unquestionably one of the game's top players. He's shown he can win here, with top-10 finishes in each of the past three years. He tied for second in 2020, becoming the first golfer in tournament history to break 70 in all four rounds, tied for 10th in 2021 and tied for third last year.
Lucky, or Unlucky, New 13th Hole at Augusta National?
Back to the lengthening of the 13th hole. The tee was moved straight back and up the hill 35yards, making it play at 545 yards. It will be more difficult for players to draw their ball around the dogleg right corner on the par-5. That means fewer player will go for the water-guarded green in two shots, and eagles will be rarer. But there were only three there last year.
Last year, when the other second-nine par-5, the 15th, was lengthened by 20 yards to 550 yards, there was zero eagles recorded.
The change on No. 13 puzzles two-time Masters champion Bubba Watson.
'It will change the hole," Watson said. "It's now driver (off the tee) and maybe a long iron into the green. Will they take out trees on the bend? That'll determine how much harder it is when it comes to going for it in two. There's probably going to be a lot more lay-ups. A few years ago, they wanted the roars back on Sunday. Now you're taking away the roars? That's kind of weird.'
This post appeared first on USA TODAY