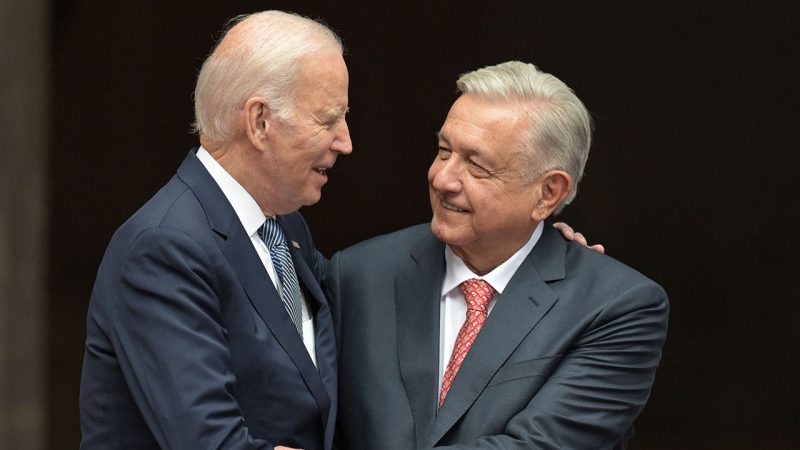 Biden admin concerned about Mexican military seizure of American company's property, warns of trade impacts
The Biden administration expressed its concern Tuesday over the Mexican military's seizure of an American company's property in Mexico, and suggested the situation could lead to negative impacts on the ability of the country to do business.
According to Vulcan Materials, a Birmingham, Alabama-based company and the largest producer of construction aggregates in the U.S., members of the Mexican navy, local state police, along with federal investigators, entered the quarry just south of Playa del Carmen in Mexico's Quintana Roo state in the early morning hours of March 14 and has remained since.
The company said the seizure was likely due to the breakdown of contract negotiations between it and CEMEX, a Mexican materials company with which it had previously provided services, and ongoing tensions with the Mexican government over its mining operations.
In a statement to Fox News Digital, a spokesperson for the State Department said the administration was concerned about the treatment of American companies in Mexico, and that they speak regularly with Mexican officials about the expectation that they are treated fairly and in accordance with trade obligations.
The spokesperson noted that such obligations provide trade and investment certainty within Mexico, and said that cases like these have the potential to impact the ability of the U.S. to achieve its shared vision with the Mexican government for improving the livelihoods of the country's economically disadvantaged regions.
They added that the situation could also impact Mexico's efforts to attract future investments.
The spokesperson also told Fox that the U.S. Embassy in Mexico and the State Department were actively engaged on the issue.
The seizure of Vulcan's property sparked outrage among U.S. government officials, including Sen. Tommy Tuberville, R-Ala., who represents the state in which Vulcan is based.
'For more than 30 years, Vulcan Materials Company has operated a limestone quarry in Mexico that has created good jobs both in Mexico and in Alabama,' he said in a statement. 'Yet time and again, President López Obrador and the Mexican government have undermined Vulcan's ability to operate in Mexico.'
Tuberville said he urged President Biden to confront Mexico's president about its aggression toward Vulcan last year, but that Biden 'buried his head in the sand.'
'President Biden's failure of leadership has only emboldened Mexico to continue taking hostile action against Vulcan that puts employees at risk and jeopardizes our supply chains in the southeast region of the United States. The illegal seizure of Vulcan's port facility is just the latest example of the Mexican government exploiting President Biden's weakness, and the situation will only get worse until the President addresses it head on,' he said.
This post appeared first on FOX NEWS