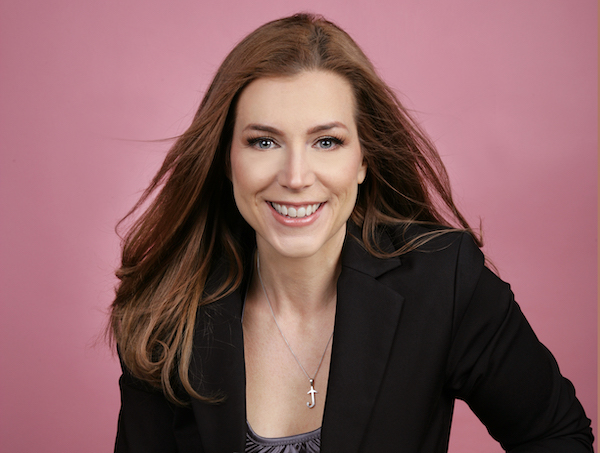 Finance, Family, Society: Finding a Good Balance
Whether employed in a financial institution, or learning the ropes on your own, women in finance, all over the world, face similar challenges. We conclude our conversations with women in finance with three who followed different paths but confronted similar bottlenecks. Let's find out how Jane Gallina (Airplane Jane), Rashmi Bhatnagar, CMT, and Marnie Owen, CFA, CMT, CFTe, CAIA, were able to accomplish big milestones in the financial space while balancing careers, taking care of family, and overcoming societal barriers. We'll start with Jane.
Jane, we're curious. Why Airplane Jane?
In 1996 I acquired my pilot's license, and when I first joined Twitter in 2015, I wanted a handle that would be easy to remember. That's how the Airplane Jane handle was born. 
So, how did you get interested in the financial market?
I started learning about the market at the breakfast table with my dad. We'd read the Wall Street Journal every morning. I was curious so I would ask questions like what's PE, what's 52 high. Then later, after college, in 2000 I worked at Smith Barney as a registered sales assistant when paper trade tickets were still around. It was the dot com bubble that led to a voluntary layoff and took me away from the market. Fast forward to 2014 and my first pregnancy as a new immigrant to Canada, I received my second layoff of life. This time I ventured back to the market in February 2015 with a six month old baby. 
Who or what would you say was the biggest influence when learning to trade?
The biggest influence would be mentors who are successful and transparent about their struggles and journeys. I started with Tim Sykes and then I tried Ross Cameron's room where I discovered low float stocks were not for me, yet I liked the price action of Large Cap stocks. 
What do you like most about trading? What do you like least about it?
The best aspect about being a day trader is the flexibility of schedule, and the ability to work anywhere there is internet. I'd have to say the aspect I like the least is the manipulation of the market.
A recent Ellevest survey found that 36% of women invest in the markets vs. 63% of men. Why, in your view, are women reluctant to invest?  
I think women might not see themselves as investors because the movies always portray the men of Wall Street. 
How would you encourage women to invest more? 
The easiest way to encourage women is to remind them in managing a household you already use risk management. In budgeting, you use risk management, which is one of the most important aspects of trading. I would also encourage them to read my book, Trust Transition Trade.
What challenges did you face being a woman in a male-dominated space? 
The biggest challenge was in being vocal on social media. Many men would try to attack my success. 
Market engagement is important for anyone interested in the markets. What investment opportunities are you seeing in the markets today? 
At this time. I am looking at United States Natural Gas fund (UNG) after finding a bottom. I'm also looking at silver and gold stocks. Yamana gold (AUY) is being bought out by PAAS, Coeur Mining (CDE) is seeing a lot of volume. I'm looking to see if support will hold. Also with the looming debt ceiling to be voted on, I'm looking to own physical metals such as silver and gold. 
Thanks so much for speaking with us, Jane.
CHART 1: DAILY CHART OF UNG. Click on chart for live version. Chart source: StockCharts.com. For illustrative purposes only.
We'll move to another part of the world where the interest in technical analysis is growing rapidly. What challenges do women face in India? Rashmi Bhatnagar, CMT and Head of Global Equities at All Star Charts India shares her thoughts.
Rashmi, how did you get interested in the stock market?
I began investing in the stock market when I was an undergrad, and my interest in the subject only blossomed. I changed my field from Media to Finance when technical analysis caught my attention. I was intrigued by the subject and knew I wanted to pursue it actively. The dynamic nature of the market meant that every day came with new opportunities (quite literally), which appealed to me.
Why technical analysis?
Technical analysis focuses on price, and that means trying to understand market psychology. Psychology has always interested me and decoding financial data on the basis of psychology opened up different ways to arrive at an answer. I enjoyed the freedom of choosing my toolkit, be it candlesticks, point & figure, or Elliott wave. Reading books by Martin Pring and Edwards & Magee simplified the understanding of technical analysis to the extent that a media student was convinced she wanted to jump into finance.
What do you like most about trading? And what do you like least about it?
My favorite part about trading/investing is the sheer number of opportunities we are exposed to every day. There are very few fields that give you instant feedback on what's working and what's not, and a market is a feedback machine. And another aspect is that there's room for everyone. Since TA is subjective, everyone perceives the same information differently, so more often than not, you only have to get out of your way to succeed.
What I like least is the need for more representation of women in finance. It is a male-dominant industry that needs more women to balance it out. 
What are some of the biggest challenges women in India face when it comes to having careers in finance or personal investing/trading? Curious to know if the gender gap is as wide as it is in the US.
Indian women often lack the support, guidance, and freedom to join a male-dominated industry like finance. Traditionally most women depend on their partners or family for financial advice and are often left out of significant investment decisions. Women account for about 20-25% of the investors in the Indian market (it has increased drastically post-covid) but have a long way to go when investing independently. Women also look for female role models they can look up to, and I hope to be one in whatever way possible. 
What, in your view, can help get women more engaged with the financial markets?
Women need to be encouraged and guided from school and undergrad levels to build the foundation and confidence to create an environment of industry selection devoid of biases. I firmly believe that regularly connecting young women to industry leaders will help showcase a path and encourage women to fill the gender gap in our industry. 
What opportunities are you seeing in the markets today? This can be specific to the Indian markets. 
The Indian market had been leading the global markets and is now range bound. From a sectoral point of view, Nifty CPSE ($CPSE)and Nifty PSE ($CNXPSE) stand out as the areas to focus upon as these indices are currently trading at all-time highs; you don't need to look at a relative strength chart to identify the presence of it here!
CHART 1: DAILY CHART OF NIFTY CPSE INDEX. Click on chart for live version. Chart source: StockCharts.com. For illustrative purposes only.
From a global perspective, CAC 40 and FTSE 100 have definitely popped up on the monthly charts, making for some interesting finds there. 
Very interesting. Thank you for sharing your thoughts with us Rashmi. Now we'll switch gears and speak with Marnie Owen, CFA, CMT, CFTe, CAIA who is Head of Content, Americas at IGM. Marnie went the route of working with financial institutions. Let's hear about the challenges she faced.
Marnie, what attracted you to the financial markets? 
When I graduated, the most compelling jobs for me were in investment banking or consulting. I knew less about investment banking, and I thought it would be an interesting challenge. I accepted an offer as an investment banking analyst and came to New York.
What attracted you to technical analysis?
One of my first bosses at Merrill Lynch, John "Rocket" Spinello, gave me a copy of John Murphy's Technical Analysis of the Financial Markets. I thought it was interesting enough, but I had been schooled in fundamental analysis. It wasn't until I saw technical analysis work in real time and realized I could use it to make money that I became hooked.
Who was your biggest influence or mentor while navigating the markets?
John Spinello and Dominic Marchesano, two traders I worked with at Merrill Lynch, were my early mentors.
Given that the financial space is dominated by males, what were some of the challenges you faced as a woman?
Finding common ground was occasionally a challenge. Also, from time to time, there was someone who'd try to get too friendly or someone who wasn't friendly at all. Navigating those dynamics got easier with experience.
A recent survey by Ellevest shows that 36% of women invest in the markets vs. 63% of men. In your view, what is it that keeps women from investing in the markets and how can the gender gap be narrowed?
I think some of it comes down to having the time. Women often tend to find themselves responsible for others, and that's very time consuming.
If someone were to start making a habit of engaging with the markets, where should they start?
There are a lot of great resources out there. Your ChartSchool looks like it would be an excellent place to start. There are also podcasts, videos, books. You just have to take the first step.
Thanks so much, Marnie, and also for the ChartSchool shout-out.
And that's a wrap! Let's hope we see more women participate in the financial market. Happy International Women's Day from all of us at StockCharts.
Disclaimer: This blog is for educational purposes only and should not be construed as financial advice. The ideas and strategies should never be used without first assessing your own personal and financial situation, or without consulting a financial professional.