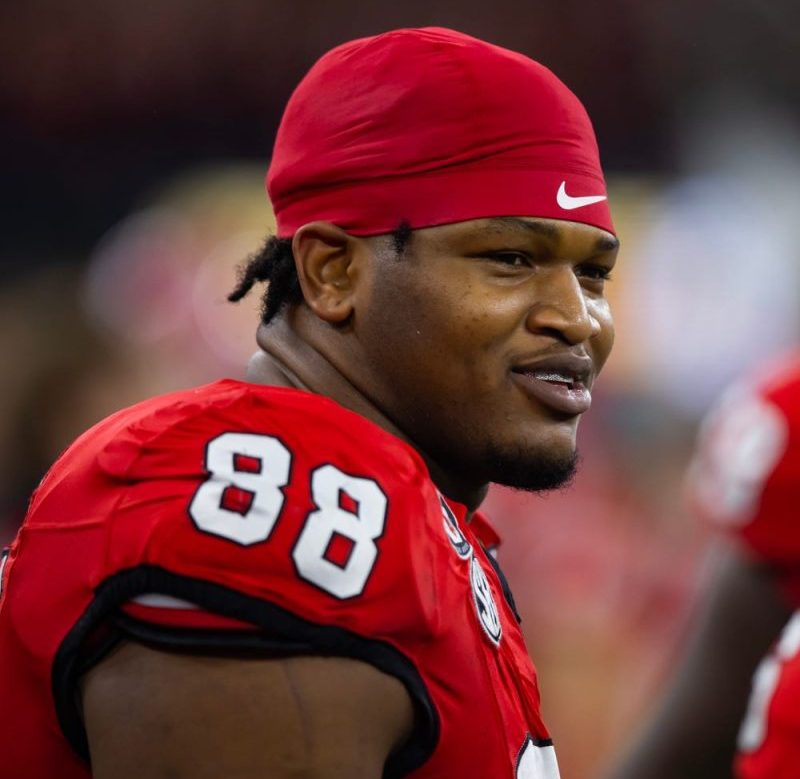 Top NFL draft prospect turns himself in on arrest warrant
NFL draft prospect Jalen Carter turned himself in to authorities Wednesday night after a warrant was issued for his arrest Wednesday morning, jail records show.
Carter, 21, was booked into Athens-Clarke County Jail in Georgia at 11:33 p.m. Wednesday and released shortly afterward at 11:49 p.m., on his own recognizance. His arraignment date is set for April 18.
Carter is facing misdemeanor charges of reckless driving and racing in connection with the fatal crash that killed one of his Georgia football teammates, Devin Willock, and recruiting staffer Chandler LeCroy earlier this year.
It is immediately unclear whether Carter has retained an attorney. His agent has not responded to a request for comment.
The Athens-Clarke County Police Department said in a news release that Carter was behind the wheel of a 2021 Jeep Trackhawk on the morning of the crash, which occurred around 2:45 a.m. ET on Jan. 15. An investigation found that he appeared to be racing LeCroy, whom police said was intoxicated at the time.
'Both vehicles switched between lanes, drove in the center turn lane, drove in opposite lanes of travel, overtook other motorists, and drove at high rates of speed, in an apparent attempt to outdistance each other,' police said in the news release.
Carter, a projected top-five pick in next month's NFL draft, had been scheduled to speak with reporters at the scouting combine in Indianapolis when the arrest warrant was issued. He was one of the star players on Georgia's national title-winning teams the past two seasons, and a unanimous All-American in 2022.
Contact Tom Schad at tschad@usatoday.com or on Twitter @Tom_Schad.
This post appeared first on USA TODAY