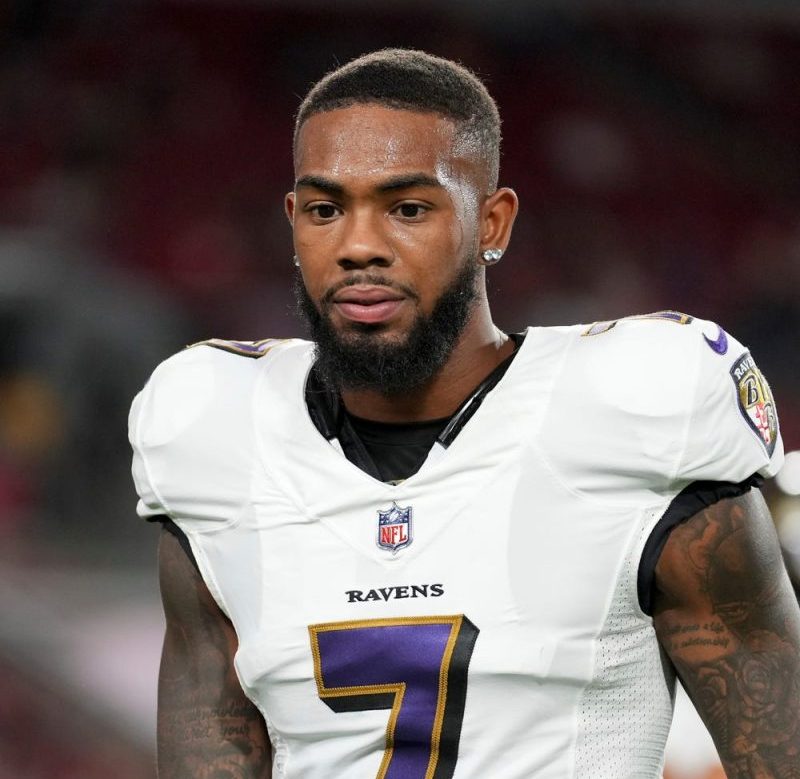 Ravens WR blasts GM in since-deleted tweet: 'Stop pointing the finger'
Baltimore Ravens wide receiver Rashod Bateman blasted his team's general manager Eric DeCosta over comments DeCosta made at the NFL scouting combine about the quality of receivers the team has drafted.
"How bout you play to your player's strength and & stop pointing the finger at us and #8," Bateman wrote Thursday in a message posted to his verified Twitter account, making a reference to quarterback Lamar Jackson. "Blame the one you let do this…. we take heat 24/7. & keep us healthy … care about US & see what happen..ain't no promises tho … tired of y'all lyin and capn on players for no reason.'
Bateman, 23, then deleted the tweed and sent another shortly afterward, apologizing.
In the 2021 NFL draft, the Ravens selected Bateman No. 27 overall. In his career, Bateman has appeared in 18 games and has totaled 800 receiving yards on 61 receptions, with three touchdowns.
Here's everything you need to know about the situation.
Did any other Ravens players chime in?
Not yet, but former Ravens receiver Marquise 'Hollywood' Brown, currently with the Arizona Cardinals, replied in a tweet that had a screenshot of Bateman's post with the caption: 'Let him cook,' a signal of approval of Bateman's message.
Brown, 25, was Baltimore's previous first-round wide receiver selection, taken 25th overall in the 2019 NFL draft. On a draft-day trade last year, the Ravens shipped Brown to the Cardinals for the No. 23 overall selection in the 2022 NFL draft. The Ravens then moved down out of that selection and eventually picked center Tyler Lindbaum with the 25th selection.
What did Ravens GM Eric DeCosta actually say about the team's track record of drafting wide receivers?
On Wednesday, when speaking to reporters at the NFL scouting combine in Indianapolis, DeCosta was asked about the team's struggles to get consistent production at wide receiver.
'If I had an answer, that would probably mean I would have some better receivers,' DeCosta said, according to The Vault podcast, which discusses the Ravens. 'We're gonna keep swinging. There have been some guys that have been successful players for us that were draft picks. We've never really hit on that All-Pro type of guy, which is disappointing, but it's not for a lack of effort. 
'It's one of those anomalies that I really can't explain, other than to say that we're not going to stop trying. We're gonna keep swinging and hopefully at one of these points, we're gonna hit the ball out of the park.'
What did Rashod Bateman mean about the Ravens keeping players healthy?
Baltimore has faced criticism for its handling of injuries in recent seasons. In 2021, the Ravens had an unusually high number of players land on injured reserve. In an unprecedented survey, the NFL Players Association published report cards for every team in the NFL, grading them on several categories. In one of those, strength staff, 30 of the 32 teams were rated favorably. The two exceptions were the Falcons and the Ravens, who were given the lowest grade, an F-. By comparison, the 29th ranked team, the Jets, scored a B.
The NFLPA reported that the Ravens 'were even significantly below' Atlanta. The Ravens recently fired Steve Saunders as the head strength coach.
This post appeared first on USA TODAY