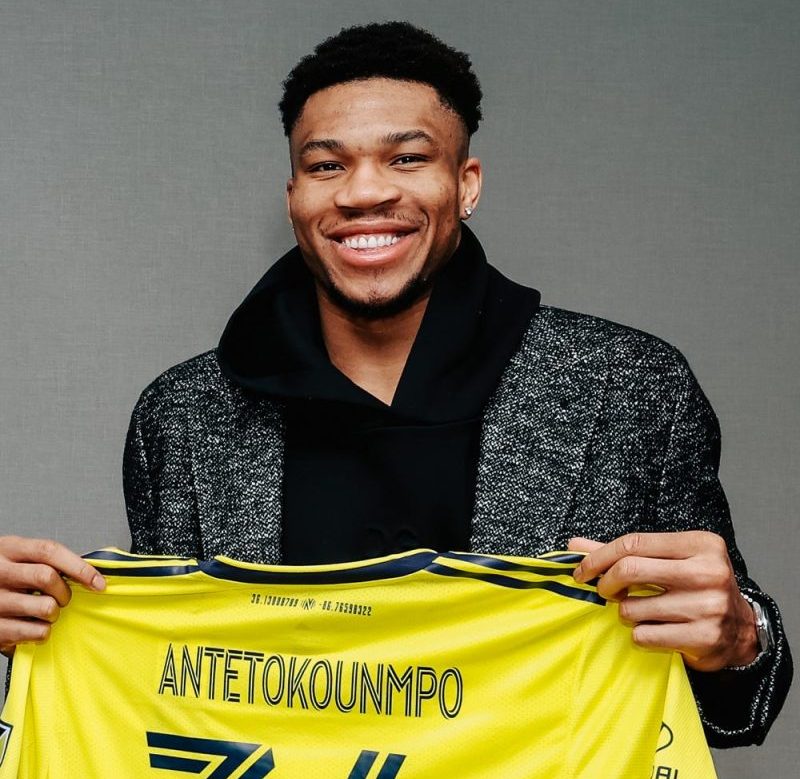 Giannis Antetokounmpo invests in professional soccer team
NBA star Giannis Antetokounmpo is expanding his business portfolio. On Thursday, the Milwaukee Bucks forward  acquired a minority stake in Major League Soccer club Nashville SC.
Antetokounmpo headlines a group of new investors. He partnered with his brothers: Thanasis, Kostas and Alex, in the ownership venture. Nashville Predators forward Filip Forsberg also purchased a minority stake in the team.
The terms of the deal were not disclosed. 
The Antetokounmpo brothers have a special soccer connection. They grew up around the game as their father, Charles, played professionally in Nigeria and Germany.
'I've always had the dream of owning a soccer team,' Antetokounmpo said. 'When my brothers and I explored Nashville SC, we knew it was a team and a city that we wanted to get involved with. I couldn't be more excited to join the Boys in Gold and can't wait to come to a match at Geodis Park soon!'
STAY UP-TO-DATE: Subscribe to our Sports newsletter now!
Nashville SC was founded in 2017 and began it inaugural MLS season in 2020. The club has made an MLS playoff appearance each of its three years.
'Soccer is a global sport, and our newest owners once again reinforce our club's commitment to being a global team,' principal owner John Ingram said in a statement. 'Filip and Giannis are not just amazing athletes – they are ambassadors for their respective sports, role models for millions and advocates in their hometowns and worldwide.'
Nashville SC has an intriguing list of investors. Tennessee Titans star Derrick Henry and actress Reese Witherspoon, alongside her husband Jim Toth, also have a minority stake.
Forsberg, the Predators' leading scorer, became interested after attending a couple of Nashville SC games at Geodis Park. He grew up a Liverpool FC fan and wanted to support the professional teams in Nashville.
'Nashville is the best sports city in the country, and I am extremely blessed to now be involved with two of our pro teams,' Forsberg said in a club statement. 'Our city is one big family and fanbase, and we support each other on and off the field.'
This post appeared first on USA TODAY