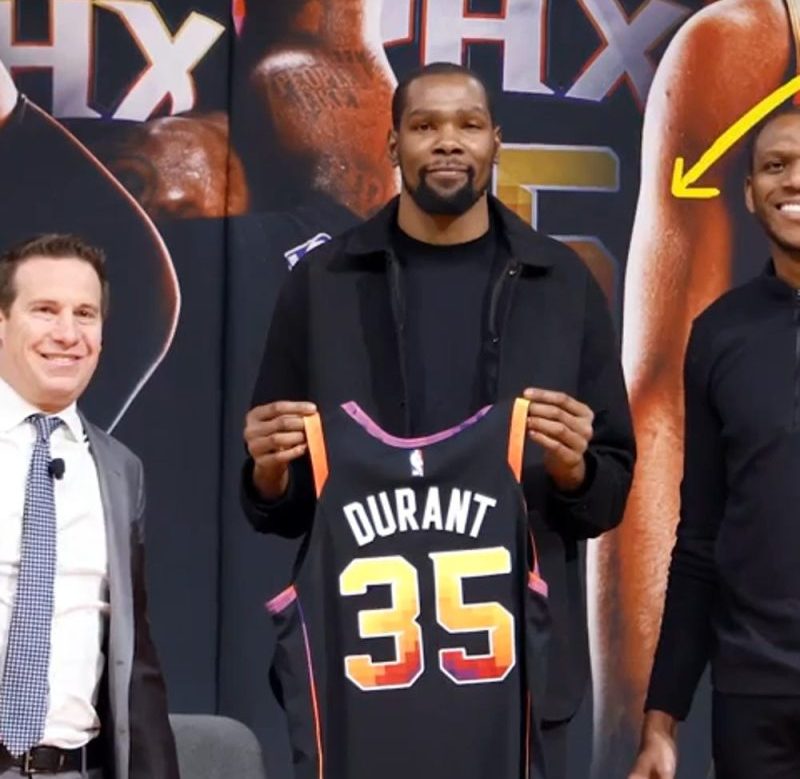 Kevin Durant set to make Suns debut Wednesday, pick up where he left off
Are you ready to see Kevin Durant in purple and orange?
The 13-time NBA All-Star is expected to make his debut on the Phoenix Suns on Wednesday against the Charlotte Hornets, the team announced on Tuesday. It will mark the first time Durant has played since injuring his knee nearly two months ago and being traded to the Suns earlier this month.
'Been lookin forward to getting this opportunity to play again,' Durant told reporters on Tuesday. 'It's been a long time. I was having fun out there before I got injured. So I'm looking forward to going out there and picking up where I left off.'
Durant was averaging 29.7 points, 6.7 rebounds and 5.3 assists per game, while shooting  55.9% from the field and 37.6% from three as a member of the Brooklyn Nets before he went down with an MCL sprain against the Miami Heat on Jan. 8. 
The Suns traded Mikal Bridges, Cam Johnson, Jae Crowder and four first-round picks to the Nets, in addition to a pick swap in 2028, for Durant and T.J. Warren on Feb. 9.
Follow every game: Latest NBA Scores and Schedules
Durant said he's feeling 'great' and hasn't 'felt pain in my knee in a couple weeks.'
'I know it's not going to be that smooth. I know it's going to take me some time to get used to everything early on,' he said. 'As far as just having fun and getting lost in the game, I'm looking forward to doing that again.'
Durant will join Devin Booker, Deandre Ayton and Chris Paul in the starting lineup. He said he's been 'getting to know all the guys on and off the floor' since his arrival, adding that 'getting comfortable with everybody has been key.'
The feeling is mutual. Booker called Durant's anticipated debut 'exciting.' 
'It's something we've all been waiting on,' Booker said. 'We've got 20 games to get everybody acquainted. He's one of those plug-in players that's good in any system. He knows the game. He's up to speed on all of our sets and how we play. I don't know how much time he's going to be out there, but I'm looking forward to it.'
Coach Monty Williams said he's also looking forward to seeing Durant on the floor. 
'You just want to see him out there with the team,' Williams said. 'Obviously, there's excitement, there's all the stuff that goes with it, but for me, it's allowing him to blend and figure out things we do, but also learn from him based on his skill set and experience and IQ of the game. I think it's a great opportunity for us to grow and the most important thing is to win the game.'
This post appeared first on USA TODAY