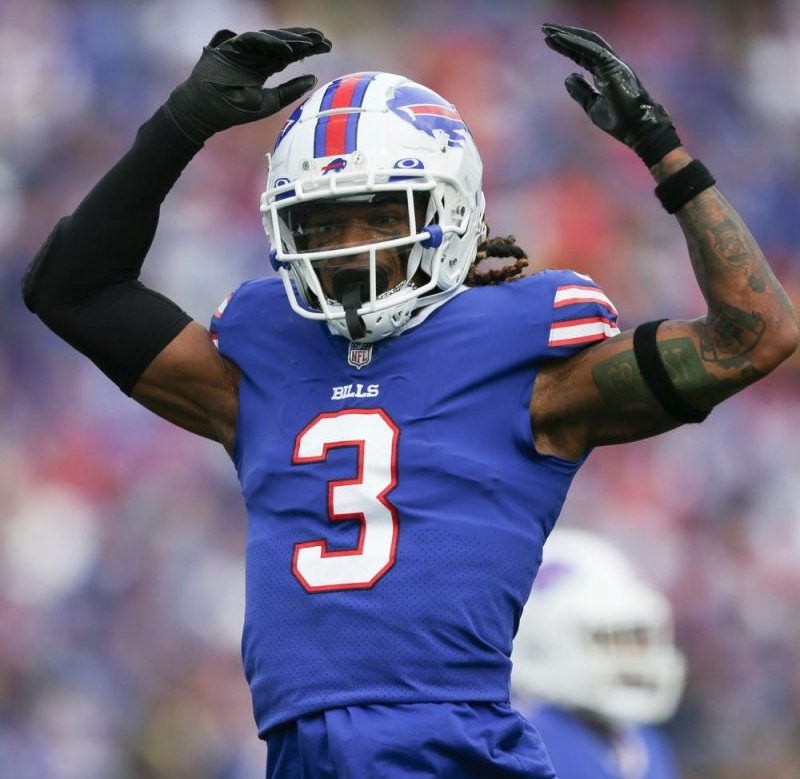 Bills' Damar Hamlin released from hospital, 9 days after collapse
Damar Hamlin is going home. 
The Buffalo Bills safety, who went into cardiac arrest and needed to be resuscitated on the field during a Jan. 2 game against the Cincinnati Bengals, has completed what doctors have called a 'remarkable recovery' with his release from the hospital on Wednesday.
With every update on his condition drawing intense national attention, Hamlin spent a week in intensive care at the Universtity of Cincinnati Medical Center before being transferred to Buffalo General Medical Center on Jan. 9. 
'We have completed a series of tests and evaluations, and in consultation with the team physicians we are confident that Damar can be safely discharged to continue his rehabilitation at home and with the Bills,' critical care physician Dr. Jamie Nadler said in a statement released by the team.
'LOVE HAS BEEN OVERWHELMING': Hamlin thanks well-wishers on social media
Follow every game: Latest NFL Scores and Schedules
The 24-year-old defensive back collapsed to the turf after making what appeared to be a routine tackle on Bengals receiver Tee Higgins in the first quarter of their Monday night game. 
Medical personnel at the game were able to revive him and quickly get him from Paycor Stadium to the nearby UC Medical Center, saving precious time and perhaps his life in the process.
Hamlin has continued to praise his doctors and hospital staff involved with his recovery, while also acknowledging the outpouring of prayers and support from fans all across the country.
His GoFundMe page, to raise money for his Chasing M's Foundation Community Toy Drive, has received more than $8.6 million in donations.
This post appeared first on USA TODAY