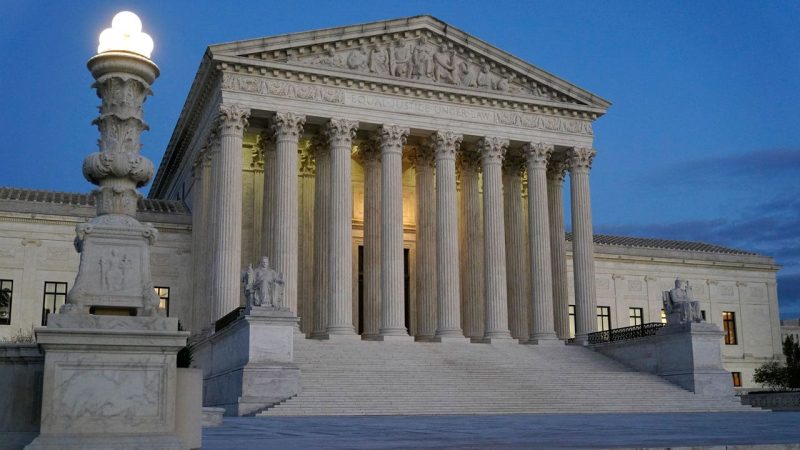 Supreme Court seeks US government view on charter school's skirt requirement
The Supreme Court called upon the Biden administration to weigh in on a case where a North Carolina charter school wants to require female students to wear skirts.
Two students sued the Charter Day School of Leland, N.C., claiming that the dress code violates their right to equal protection under the 14th Amendment. The justices asked U.S. Solicitor General Elizabeth Prelogar to submit a brief on the matter as they decide whether to hear an appeal from the school, which lost before the 4th Circuit Court of Appeals.
Fox News reached out to the Justice Department for comment on the Supreme Court's request, but they did not immediately respond.
The school, which is publicly funded, argues that they are not bound by the 14th Amendment because they are not a government body. As a charter school, they are not controlled by a public school district. The skirt requirement, as described by the 4th Circuit's ruling, is 'based on the view that girls are 'fragile vessels' deserving of 'gentle' treatment by boys.'
One of the plaintiff students testified during the case that the dress code's skirt requirement sends a message that girls 'simply weren't worth as much as boys,' and 'are not in fact equal to boys.' Another said it 'sends the message that girls should be less active than boys and that they are more delicate than boys,' putting boys 'in a position of power over girls.'
The circuit court, in a 10-6 ruling, determined that the school qualifies as a 'state actor' because the state delegated to the school the state's duty to provide a free education. It also held that the dress code was discriminatory.
'Considering this jaw-dropping assessment of girls' capabilities, we may never know the full scope or all the consequences of CDS' blatant, unapologetic discrimination against its female students,' the majority opinion said. 'But the skirts requirement, harmless as it may seem to the defendants, requires only a pull of the thread to unravel the lifelong social consequences of gender discrimination. In 2022, there is no conceivable basis for allowing such obstacles to girls' progress in our public schools.'
'Girls at Charter Day School have the same constitutional rights as their peers at other public schools – including the freedom to wear pants,' ACLU Women's Rights Project director Ria Tabacco Mar said in a statement, as reported by Reuters.
Lawyer Aaron Streett, who represents the school, was encouraged by the Supreme Court's decision to ask the solicitor general to weigh in on the matter. According to Reuters, Streett called it a 'positive sign' because it 'indicates that the court views this as an important case that may merit further review.'
This post appeared first on FOX NEWS