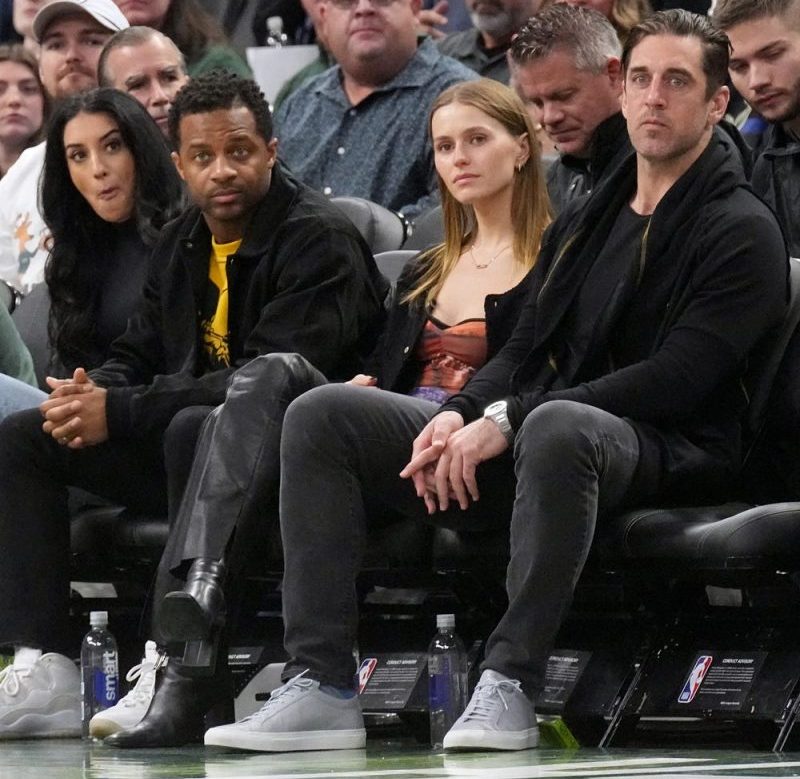 Reports: Aaron Rodgers and daughter of Bucks owner are dating
Aaron Rodgers sitting next to Mallory Edens at Milwaukee Bucks game isn't anything new, but their relationship may be.
'It's more than friends, but it's casual. Nothing serious at all,' an unnamed person told People. 'He's not looking to rush into anything. It's low-key for now.'
People's story comes several days after Sports Gossip first reported the rumored romance on Wednesday, also citing an unnamed source. It reported Edens was at the Minnesota Vikings-Packers game at Lambeau Field on Jan. 1.
Rodgers, who is a minority owner in the Bucks, was photographed sitting courtside next to Edens at Fiserv Forum in Milwaukee on Dec. 2 on his birthday for the Bucks' game against the Los Angeles Lakers. Packers wide receiver Randall Cobb was seated on the other side of Rodgers.
Follow every game: Latest NFL Scores and Schedules
Rodgers and Edens were also photographed sitting next to one another during a Bucks playoff game at Fiserv Forum in April 2022, along with Cobb and Wes Edens. In 2019, Mallory Edens shared a photo of herself with Rodgers courtside at a game on her Instagram.
Rodgers was previously engaged to actress Shailene Woodley in 2020. Reports that they called off their engagement surfaced in February of last year.
Prior to his relationship with Woodley, Rodgers dated retired race car driver Danica Patrick for more than two years. Patrick's representative confirmed they were no longer together in July 2020. Rodgers also dated actress Olivia Munn for nearly three years before that relationship ended in 2017.
Kendra Meinert is an entertainment and feature writer at the Green Bay Press-Gazette. Follow her on Twitter @KendraMeinert. 
This post appeared first on USA TODAY