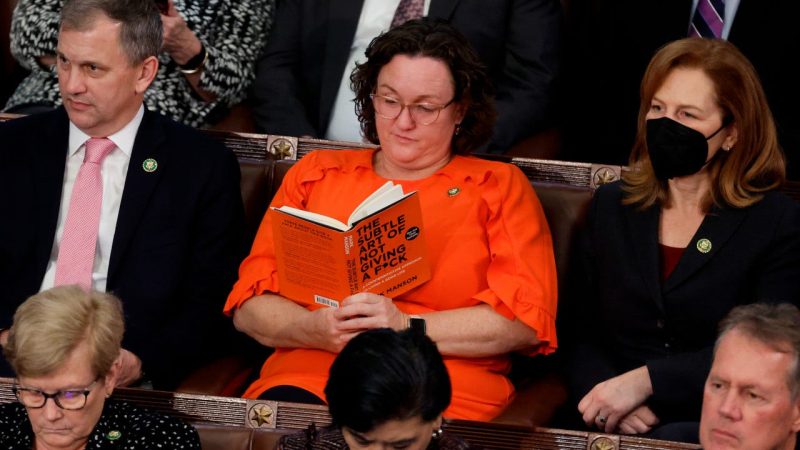 Katie Porter Senate campaign could be hampered by allegations of racism, toxic work culture
FIRST ON FOX: California Democrat Rep. Katie Porter's nascent Senate campaign could be hampered by allegations of racism and a toxic work culture.
Porter announced on Tuesday that she would be making a run for the Senate seat currently occupied by longtime California Democrat Senator Dianne Feinstein.
'California needs a warrior in the Senate—to stand up to special interests, fight the dangerous imbalance in our economy, and hold so-called leaders like Mitch McConnell accountable for rigging our democracy,' Porter wrote on Twitter.
'Today, I'm proud to announce my candidacy for the U.S. Senate in 2024,' she continued.
However, Porter's campaign may be impeded by the accusations of racism against her as well as allegations of a toxic work culture.
An ex-staffer for the California Democrat alleged that the congresswoman made rude and racist comments to staff and said that she 'ridiculed people for reporting sexual harassment.'
Late last month, Sasha Georgiades, a Navy veteran and former Wounded Warrior fellow for Porter, also alleged that she heard the progressive congresswoman use racial slurs when talking to staff. Porter is currently facing scrutiny after leaked text messages showed her berating Georgiades for catching the coronavirus.
Georgiades also said that Porter ridiculed people after they had reported sexual harassment in her office as well as 'made fun of individuals whose parents passed away from COVID.'
The former Porter staffer noted that the staffer, who worked with her during her two-year period in Porter's office, left the office shortly 'after the sexual harassment conversation' with the congresswoman.
A social media account called Dear White Staffers posted screenshots of conversations with anonymous ex-Porter staffers who alleged they heard the congresswoman saying 'rude/racist things' while trying to 'mask it as edgy humor' and badmouthing Democrat leadership.
'Thinks she knows better and talks s— about other members, leadership, staffers, local [elected officials], etc., at full volume, in public, and to literally [anyone] who will listen,' the post reads.
The anonymous account also accused Porter of being 'completely disinterested' in representing her district in Congress, adding that the only staffers who appear to 'survive are superfans that participate in or overlook the abuse.'
'Give it time and it will rank among the legendary toxic offices,' the post read.
This post appeared first on FOX NEWS