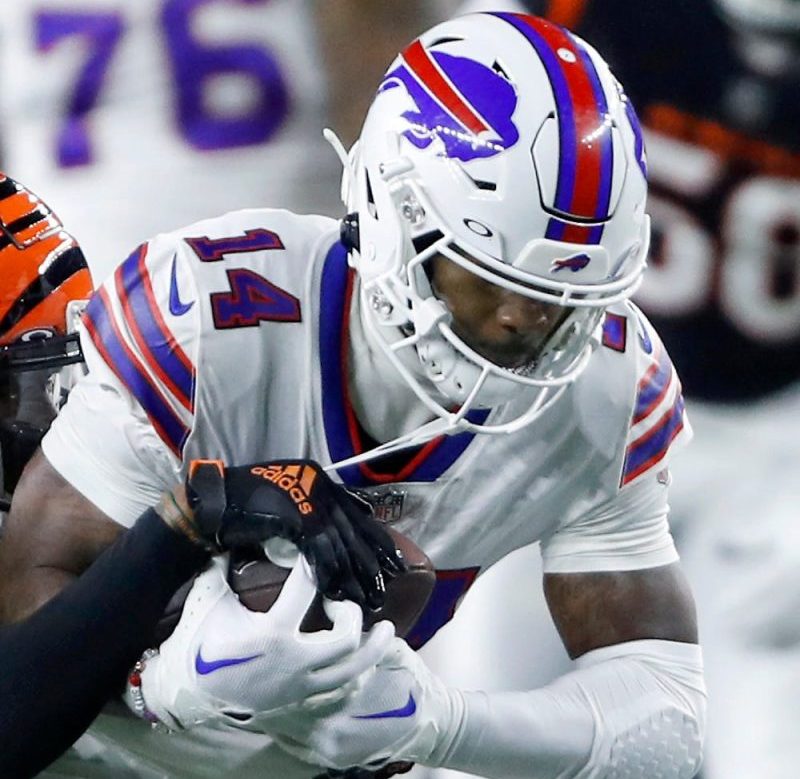 Why no neutral site scenario if Bills, Bengals meet in NFL playoffs?
Friday, the NFL approved '2023 Resolution G-1,' which allows for special playoff contingencies in the AFC bracket in the wake of Buffalo Bills safety Damar Hamlin's on-field collapse Monday night and subsequent hospitalization – a virtually unprecedented event at a league game that eventually necessitated the cancellation of Buffalo's contest with the Cincinnati Bengals.
That matchup was rife with implications for postseason seeding, though it did not contain a scenario that would either send a team to the playoffs or prevent one from going – a major determinant in the league's decision to cancel the game.
However Commissioner Roger Goodell and his competition committee laid out some unique recommendations – adopted Friday – that could lead to unparalleled postseason circumstances. For one, the AFC championship game would be played on a neutral field if either the Bills or Bengals are matched up against the Kansas City Chiefs. Second, even though the Bengals were declared AFC North champions since they currently retain a 1½-game lead on the Baltimore Ravens, if the Ravens complete a season sweep of Cincinnati on Sunday, then the site of a potential wild-card rematch between the teams would be determined by a coin flip.
Follow every game: Latest NFL Scores and Schedules
However one possibility the league didn't create a provision for is a potential Bills-Bengals rematch. If the current seedings hold, No. 2 Buffalo (12-3) would host No. 3 Cincinnati (11-4) in the divisional round. Conversely, if both teams wind up 12-4, the Bengals would be ranked higher based on the strength of victory tiebreaker and a matchup with the Bills would be staged in Cincinnati.
But why didn't the NFL adopt a neutral-site scenario for this outcome given the cancellation of Monday's game nixed the ability to create a head-to-head tiebreaker – which is always preeminent?
USA TODAY Sports submitted the question to league executives Friday.
'Yes, there was (consideration for a Buffalo-Cincinnati neutral site),' said NFL competition committee chairman Rich McKay, suggesting only a neutral site championship game offers requisite time to plan for such an alternative logistically.
'That was discussed at length on the call today amongst ownership.'
Added league vice president of broadcast planning Michael North: 'The fact that Buffalo and Cincy never got played, they're going to have a different number of games played relative to Kansas City.
'But when it comes to Buffalo and Cincinnati playing each other potentially in the divisional round of the playoffs, they have played the same number of games – they've both played 16 games. So there wasn't really a conversation about a coin flip relative to the host site. We'll let that play out on the field this weekend.'
North also said the league is in the early stages of assessing neutral site locations should one be needed for the AFC title game. Cities like Detroit and Indianapolis have been floated due to their proximity to Kansas City, Buffalo and Cincinnati. North would only say preliminary talks are underway as the availability of any prospective stadiums are assessed, and that more information will be forthcoming next week once the postseason field is finalized by Week 18's results.
***
Follow USA TODAY Sports' Nate Davis on Twitter @ByNateDavis.
This post appeared first on USA TODAY