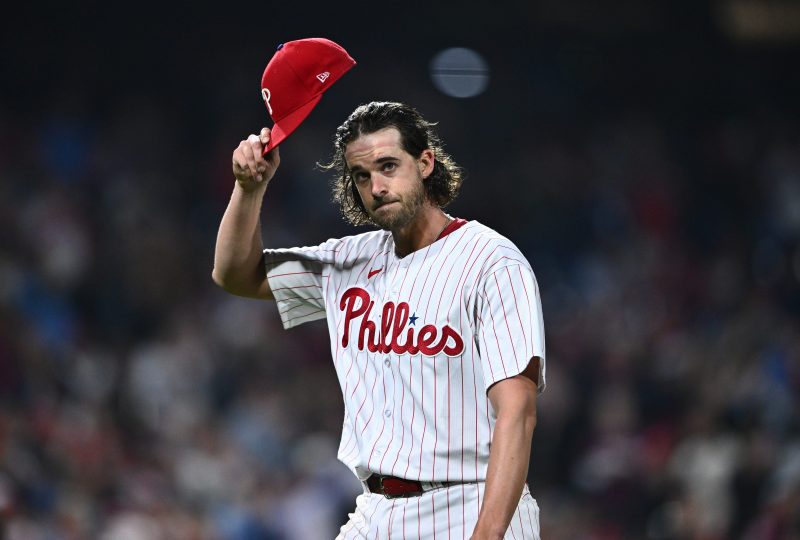 Aaron Nola becomes first marquee free-agent signing of winter
The Philadelphia Phillies reached an agreement Sunday with co-ace Aaron Nola on a seven-year contract, Phillies President of Baseball Operations Dave Dombrowski announced Sunday.
The seven-year deal is worth a total of $172 million, two people with direct knowledge told USA TODAY Sports. The two spoke on the condition of anonymity before the signing was officially announced.
Nola becomes the first marquee free-agent signing of the winter, receiving the largest contract by a pitcher in Phillies history. He represents the latest free-agent expenditure for the Phillies, who have seven players under long-term contracts paying at least $100 million.
The Phillies and Nola never came close to reaching an agreement before the start of spring training with Nola seeking a seven-year, $210 million deal while the Phillies were offering a six-year, $150 million deal. The two sides began serious talks this past week to bridge the gap.
STAY UP-TO-DATE: Subscribe to our Sports newsletter for exclusive content
HOT STOVE UPDATES: MLB free agency: Ranking and tracking the top players available.
Nola, 30, selected by the Phillies in the first round of the 2014 draft, has not missed a start in six years. He went 12-9 with a 4.46 ERA this past season in 193 ⅔ innings, and struck out at least 200 batters in five consecutive full seasons. He is 90-71 with a 3.72 ERA in his career.
Nola, who was offered more money by at least one other team, also was being pursued by Atlanta and the St. Louis Cardinals. Yet, he informed Phillies officials that he didn't want to leave.
Follow Nightengale on X: @Bnightengale
This post appeared first on USA TODAY