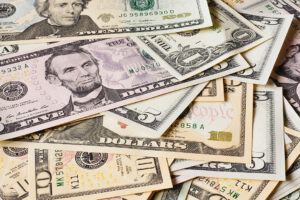 US CBO: Debt ceiling bill to cut $1.5 trillion from deficit over decade
WASHINGTON — The US Congressional Budget Office (CBO) said on Tuesday its budget deficit projections would be reduced by about $1.5 trillion over the next 10 years if the debt ceiling bill now up for a vote in Congress were enacted in its present form.
The projection comes following the debt ceiling deal struck last weekend between Democratic President Joseph R. Biden and Republican House of Representatives Speaker Kevin McCarthy. A vote on the deal is expected on Wednesday.
The agreement would suspend the debt limit through Jan. 1, 2025, cap spending in the 2024 and 2025 budgets, claw back unused COVID funds, speed up the permitting process for some energy projects, and include extra work requirements for Americans who receive food aid.
"Reductions in projected discretionary outlays would amount to $1.3 trillion over the 2024–2033 period," the CBO said on Tuesday, adding the bill would reduce mandatory spending by $10 billion and revenues would fall by $2 billion over the decade.
Interest on public debt would fall by $188 billion, it added.
The bill, if approved by Congress, will prevent the US government from defaulting on its debt and comes after weeks of heated negotiations between Biden and House Republicans. It has drawn fire from both hardline Republicans and progressive Democrats, but Mr. Biden and Mr. McCarthy are banking on getting enough votes from both sides.
Mr. McCarthy has predicted he would have the support of a majority of his fellow Republicans for the deal to lift the $31.4-trillion US debt ceiling, and House Democratic leader Hakeem Jeffries said he expected Democratic support.
The 99-page bill would authorize more than $886 billion for security spending in fiscal year 2024 and over $703 billion in non-security spending for the same year, not including some adjustments. It would also authorize a 1% increase for security spending in fiscal year 2025. — Reuters