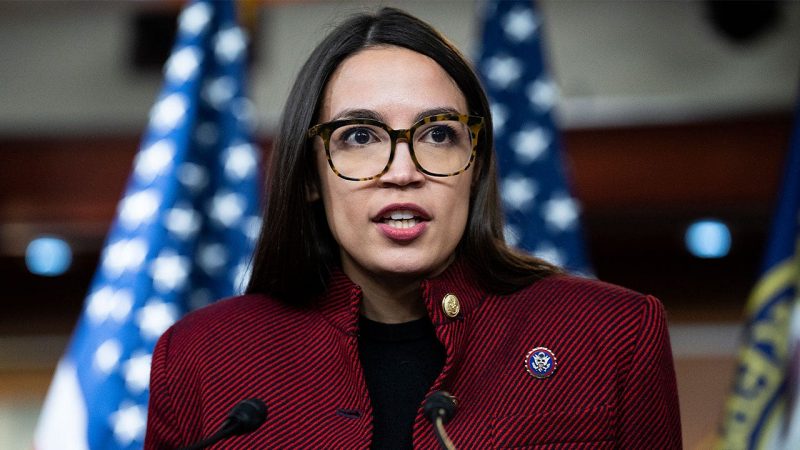 SEEING DOUBLE: AOC lashes out at Twitter parody account 'impersonating me and going viral'
Rep. Alexandria Ocasio-Cortez, D-N.Y., is furious at Twitter after a parody account of the congresswoman began to go viral, claiming CEO Elon Musk is behind its recent traffic.
'FYI there's a fake account on here impersonating me and going viral,' AOC wrote in a post Tuesday.
'The Twitter CEO has engaged it, boosting visibility,' she said, suggesting Musk is helping push the account across the platform. 'It is releasing false policy statements and gaining spread. I am assessing with my team how to move forward. In the meantime, be careful of what you see.'
While the fake account uses the same profile photo as the congresswoman, it makes clear that it is not actually AOC, posting under the name 'Alexandria Ocasio-Cortez Press Release (parody).'
'I can't believe people would think these parody tweets are from our office when they are clearly fake. Come on y'all you know I would never say something as stupid as that,' the parody account joked in response to AOC's criticism.
The account hit back at AOC in a series of tweets Tuesday, joking that the congresswoman was going to make parody 'illegal.'
'After brainstorming with my staff – I'm going to push Congress to make it illegal to joke, laugh, or make fun of me. Parody should be illegal,' the parody account wrote.
'I can't believe someone would do that to us,' the account wrote in another response to the congresswoman.
Ocasio-Cortez has been a prominent critic of Musk and his new Twitter verification policy that allows more accounts to obtain blue checkmarks. 
While the parody does have the once-coveted blue checkmark, the congresswoman's remains gray to make a clear distinction between her government account and other verified pages.
According to Twitter's help center, by using the word 'parody' in the username and biography, the account does not violate the platform's user guidelines.
This post appeared first on FOX NEWS