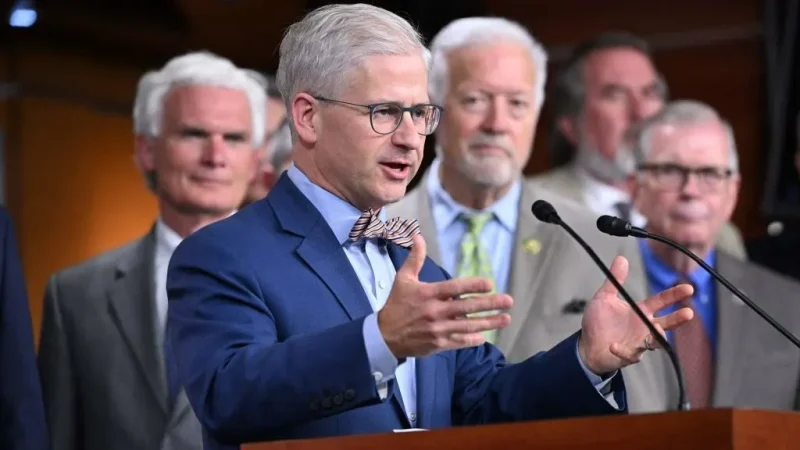 House GOP blasts CBO projection that Biden-McCarthy debt limit deal would actually expand SNAP
House Republican leaders are dismissing the Congressional Budget Office's (CBO) latest projection that says the debt limit deal struck by President Biden and Speaker Kevin McCarthy, R-Calif., would actually increase the number of people eligible for federal benefits.
Tightening access to SNAP and other benefit programs has been touted as a key victory touted by Republican negotiators, part of their overall demand to slash spending in exchange for raising the federal borrowing limit.
The bill would raise the upper age limit of single American adults who must fulfill work requirements to get SNAP from 49 to 54, while providing exemptions for the homeless, veterans and young people aging out of the foster care system.
Late on Tuesday, the CBO released an updated score of the bill, The Fiscal Responsibility Act of 2023, which said that the proposed changes would actually expand the net eligibility to SNAP by roughly 78,000 people – or about 0.2%. 
'The simple answer is the CBO got it wrong,' House Financial Services Chair Patrick McHenry, R-N.C., said at a late night press conference. 'These populations are already included. And most states, under the 12% cap that they currently have, which says even if they have all these currently excluded populations, that are not required to be in work or seeking work, they can have up to 12% of their population exempted. We reduced that number down to eight.'
Agriculture Committee Chair Glenn Thompson, R-Pa., similarly criticized the projection as 'wrong' and claimed the CBO did not add up its figures correctly.
'They double-counted individuals that there were— new categories that were created, specifically veterans, the homeless, 18-year-olds that have been living in foster care,' Thompson said. 'I hope you're all aware the tragic situation that happens there, many times, when a young person ages out, they put their life belongings in a garbage bag and because it all fits there and they go out to try to find a place in the world. And very frankly, those folks, most of those folks are already counted as eligible.'
'So CBO basically, they scored this as a $2 billion costs, which is completely false,' he added.
But the update left some GOP members, particularly those who were already opposed to the bill, even more disenchanted. 
Fox News Digital asked Rep. Lauren Boebert, R-Colo., for her reaction to the CBO update as the congresswoman was leaving a closed-door conference meeting. She replied sarcastically, 'Yay debt.'
When asked a follow-up question about how House GOP leadership fielded dissenters' concerns, Boebert described it as, 'Sit down little girl, we got this.'
Rep. Dan Bishop, R-N.C., among the first House Republicans to voice dissent, wrote on Twitter, 'The Biden-McCarthy deal expands welfare. Heckuva negotiation, guys.'
'Yet another example of this bill doing one thing while its proponents incorrectly claim that it does precisely the opposite,' Sen. Mike Lee, R-Utah, who signaled that he's against the bill in its current form, also said.
This post appeared first on FOX NEWS