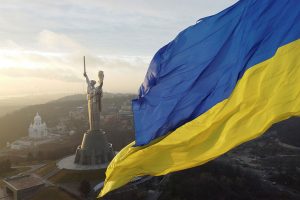 Ukraine launches major drone attack on Moscow, Russia says all shot down
MOSCOW — Ukraine launched one of its biggest drone attacks on Moscow on Tuesday, according to Russia, whose defense ministry said all were destroyed approaching the city.
There were no reports of deaths.
Moscow Mayor Sergei Sobyanin said two people were injured, one of whom was hospitalized, in the early morning attack. The residents of several parts of two apartment blocks had been evacuated but later returned.
"Early this morning, as a result of the drone attack, minor damage occurred in several buildings," Moscow Mayor Sergei Sobyanin said. "No one has been seriously injured."
Video posted on social media showed what appeared to be a drone being shot down and a plume of smoke rising over the Moscow skyline.
Moscow's airports remained open.
Russia's defence ministry said the drones were sent by Kyiv but were all destroyed, according to Russian news agencies.
Russian lawmaker Maxim Ivanov said it was the most serious attack on Moscow since Nazi attacks during World War II, saying no citizen could now avoid what he said was "the new reality".
"You will either defeat the enemy as a single fist with our Motherland, or the indelible shame of cowardice, collaboration and betrayal will engulf your family," he said.
Ukrainian drone attacks inside Russia have been growing in intensity in recent weeks. The New York Times reported that US intelligence believes Ukraine was behind a drone attack on the Kremlin earlier this month.
Ukraine has not publicly acknowledged launching attacks against targets inside Russia.
Russia's investigative committee said a number of drones were shot down and that there was minor damage due to the falling wreckage, but did not say how many drones attacked.
The Telegram channel Baza, which has good sources among Russia's security services, said around 25 drones attacked Moscow. Russia's RBK cited an unidentified interior ministry source as saying that more than 10 drones were shot down.
Andrei Vorobyov, governor of the Moscow region, said on the Telegram channel that several drones were shot down on their approach to Moscow. — Reuters